Suara.com – Cinnamon rolls are one of the favorite snacks of many Indonesians. This sweet, shaped like a roll, has a cinnamon-scented aroma that is perfect for pairing with a cup of tea or coffee.
According to various sources, cinnamon rolls are mostly served in coffee shops or restaurant outlets in Northern Europe and North America.
Cinnamon roll itself is also usually served with various flavors according to the restaurant or outlet that provides the menu.
One of the famous cinnamon outlets is Cinnabon, which comes from the United States. The outlet serves a variety of menus and flavors. The good news is that Cinnabon has opened their first branch in Indonesia!
Also Read:
Rarely Available in Cake Shops, Here's How To Make Unique Cinnamon Flavor Donuts At Home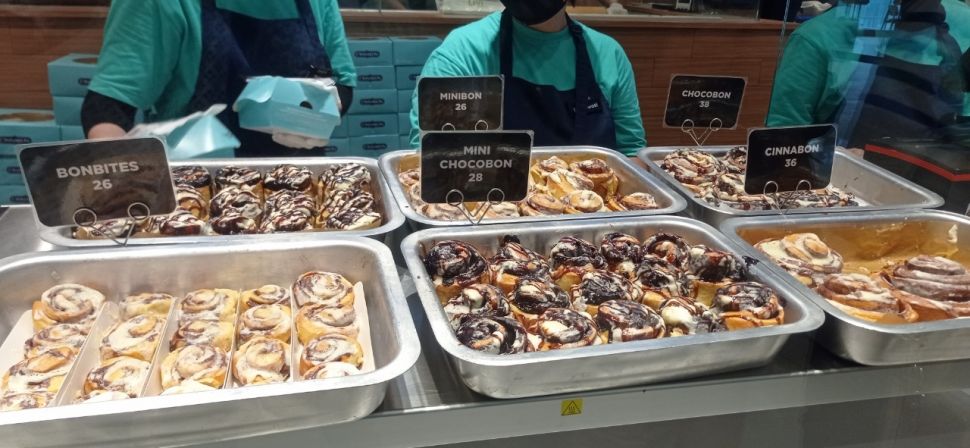 Location:
Being the first outlet in Indonesia, Cinnabon is located inside East Mall Grand Indonesia, 3A floor, Jakarta.
The inauguration of this cinnamon roll bakery was carried out on Friday (17/06/2022). However, the shop itself has been open since last June 12.
Menu:
There are three main variant menus, among them:
Classic Cinnamon Rolls, which is a signature original dish served with a strong cinnamon aroma.
Chocobons, cinnamon rolls with a layer of chocolate and frozen cream cheese.
Caramel Pecanbon, rolls combined with pecans with caramel sauce.
In addition to the three menus, there are also additional menus, namely Roll on the go and Cinnachips. For the size variant, there are three choices, regular, minibon (medium size), and bonbites (small).
Not only food, there are 26 types of drinks that can be enjoyed with the cinnamon rolls. Drinks offered consist of coffee and tea such as, americano, lychee tea, latte, and others.
Also Read:
How to get rid of ants at home instead of using chemicals
Suara.com had the opportunity to sample the menu there. For Chocobons themselves, will be a mainstay for chocolate lovers.
In addition, Caramel Pecabon also gives a taste of pecans with an authentic caramel sauce when it enters the mouth.
For Americano gives a bitter taste right in the mouth. While lychee tea, can be a refresher after enjoying the sweetness of cinnamons roll. Prices offered for food and beverages range from Rp26 thousand to Rp226 thousand.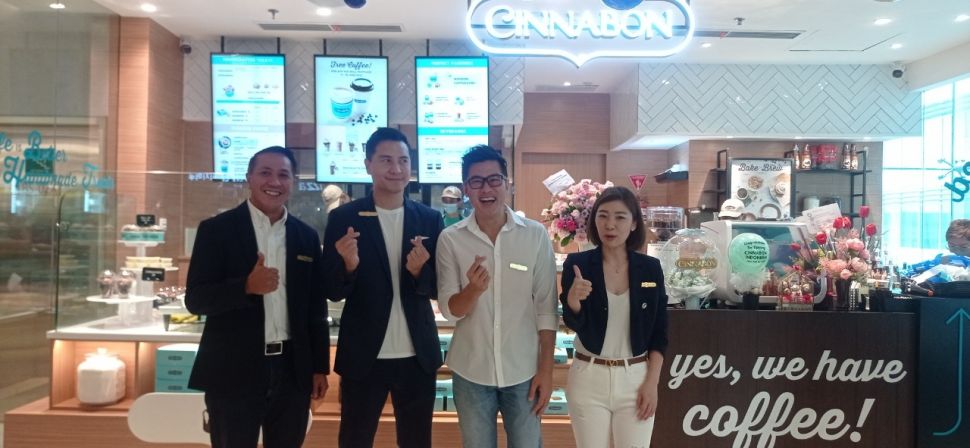 Director of PT Toffin Cinnabon Indonesia, Witia Arini said, the flavor given to the cinnamon roll this time was adapted to the Indonesian people. In addition, his party also wants to explore a variety of new foods for the community.
Although there is only one branch in Indonesia, Witia said, she has plans to expand outlets at several other points.
"The plan is to have several points in Jakarta, maybe this year," said Witia Arini at the Cinnabon Grand Opening event, Friday (17/06/2022).
The opened outlet also provides seats for customers who want to eat the food directly. In addition, the outlet is designed in a modern style with brown and turquoise colors.