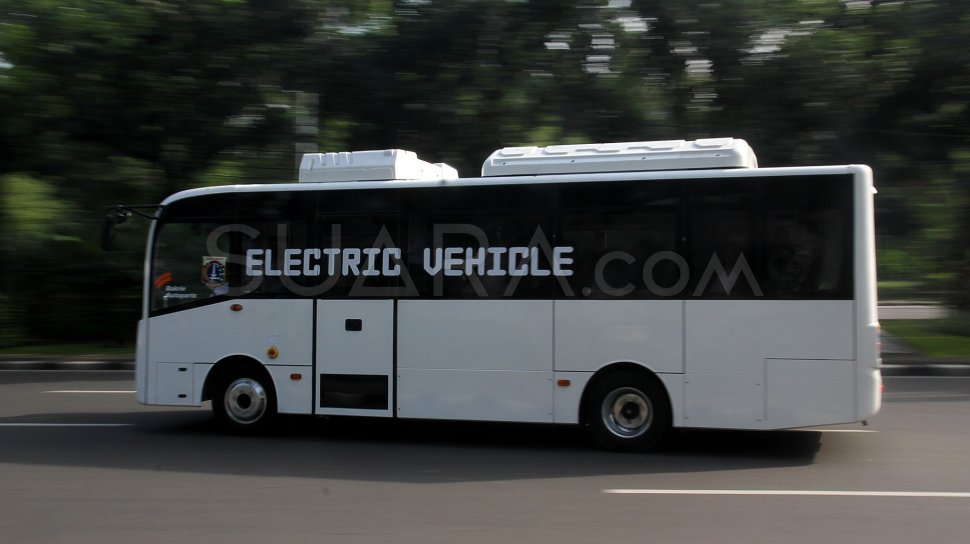 Suara.com – PT VKTR Teknologi Mobilitas (VKTR), a subsidiary of PT Bakrie & Brothers Tbk (BNBR), will provide electric buses to serve public transportation in the Greater Bandung area.
VKTR and PT Jasa Sarana, West Java BUMD have signed a Memorandum of Understanding regarding the provision of electric buses on Friday (17/6/2022) in Jakarta. PT Jasa Sarana itself is a West Java BUMD assigned by the local government for bus rapid transit in Greater Bandung.
"This collaboration will include conducting a feasibility study, data collection, procurement of electric bus facilities, and electrical infrastructure related to bus electrification, and other potentials that can be synergized and collaborated," said PT VKTR Mobility Technology President Director, Gilarsi W. Setijono as reported by Antara.
The electric bus is planned to operate in the Greater Bandung area, which includes Bandung City, Bandung Regency, West Bandung Regency, Cimahi City, and parts of Sumedang Regency.
Also Read:
Minister of Transportation Appreciates UI for Handing over Electric Bus for G20 Activities
The plan, continued Gilarsi, is that the BRT will be operated through 12 routes with a total of more than 260 buses. Most of them are medium size electric buses.
PT Jasa Sarana President Director Hanif Mantiq said last year since being appointed by the Governor of West Java to carry out the BRT project, his party has continued to study and collaborate with many parties.
"Electrification of BRT transportation in the Greater Bandung area is expected to significantly reduce carbon emissions, and create a special attraction for the community, to then switch from private vehicle transportation to public transportation modes," said Hanif.
This collaboration is an opportunity for collaboration that is full of positive potential, in order to support the achievement of the targets of the Central Government, Regional Government and Regency / City, so that the ideals of environmental preservation can be optimally maintained. [Antara]
Also Read:
UI Hands Over Electric Bus Developed With MAB to Government, Supports Indonesia's G20 Presidency