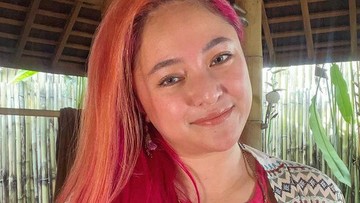 Newsdelivers.com, Insertlive –
Marshanda is one of the celebrities who also care about mental health problems. There was even one netizen who hoped that Marshanda would be given space by the government to voice mental health issues.
Ben Kasyafani's ex-wife also pinned a comment on President Joko Widodo's Instagram upload when he inaugurated a new minister. Marshanda also uploaded a screenshot of his comment. Marshanda hopes that President Jokowi can read his comments.
"Hello, please sir and/or madam for the communication team for the President, read my Instagram mention to Mr. @jokowi from me who is just a commoner with a mental disability. Thank you and good evening, Indonesia, is that enough?" Marshanda wrote.
Suddenly, Marshanda's upload was immediately flooded with various responses from netizens, many of them supported Marshanda.
"Ca's spirit, the important thing is that you have tried, the result is for God and the universe to speak. Take care," ujar @marn***.
"I support you sis" said @khoi***.
"I hope you read it with Pak Jokowi, okay?" sahut @fit ***.
However, not a few netizens called Marshanda's efforts in vain. The reason is, he thinks Marshanda can voice mental health issues on his social media.
"Come on, Ca, it doesn't matter if you read it or not with the president. What's important is that you can still voice your aspirations through the platform you have, right?" ujar @jay _ ***.
Previously, a netizen with the account @anazdk8 hoped that Marshanda would be given a stage by the government to voice mental health. That's because he thinks Marshanda understands enough to talk about the issue.
"Hopefully Caca is invited to speak at the State Palace or the MPR building, Ca, this is really cool, poke the President," write the account.
"It depends on the level of concern of the leader and the health of the people in this matter," Marshanda replied.
(kpr/kpr)