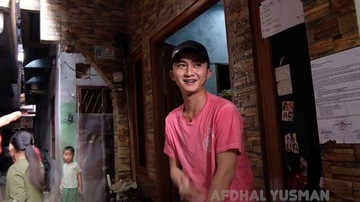 Newsdelivers.com, Insertlive –
Sensen, Raffi Ahmad's assistant, openly expressed his concern about losing his boss due to overwork.
Sensen's worries peaked when Raffi Ahmad lost his voice some time ago.
"Do you remember when his voice disappeared? Oh, my mind is really bad, it's flying everywhere. I'm scared," said Sensen, Raffi Ahmad's assistant on Melaney Ricardo's Youtube channel.
Sensen's fear is not without reason. The reason is, he had lost Olga Syahputra when he was still the comedian's personal assistant.
The late Olga Syahputra was an artist who he considered overworked and fell ill due to exhaustion.
"It's time for me to lose someone I love for the second time. The late Olga was sick in 2015," he continued.
Therefore, this time Sensen admitted that he was more assertive in regulating Raffi Ahmad so that he could maintain his health and not work too much.
"That's why now I'm more fierce than Aa. Yes, she just accepts it. When Olga used to, I let her. Because if we weren't more fierce than her, it was difficult. There was trauma," he said.
According to Sensen, Raffi Ahmad is a hard worker who often loses track of time, just like the late Olga Syahputra.
"When it's time to rest, take a break. Drink lots of water. I see that she is already like the late Olga Syahputra looking for money because she supports many employees," he concluded.
The late Olga Syahputra died from meningitis. The disease is suspected because Olga Syahputra worked too hard so that his health condition declined.
(kpr/syf)