Newsdelivers.com, Insertlive –
Six months already, Nadzira Shafa lives alone after being left forever by her husband, Muhammad Ameer Azzikra.
Ameer breathed his last on November 21, 2021 after being treated intensively for three days due to a liver and lung infection.
After being left by her husband, Nadzira seems to have started to reorganize her life.
He admits that he has made peace with the situation and is getting used to living alone.
This was told by Nadzira in a video when she visited Ameer's grave.
"The story of my daily life without you, and I'm getting used to living without you now," said Nadizra in a video uploaded on TikTok.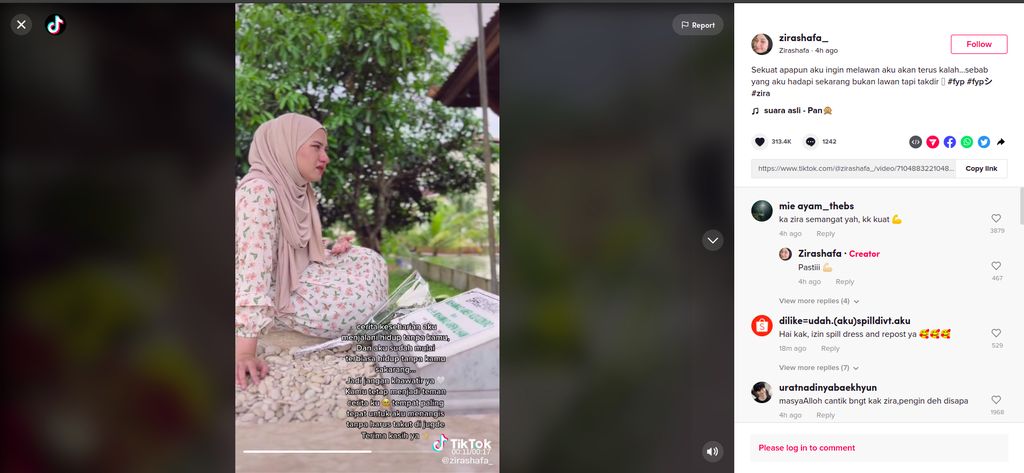 Nadzira Shafa's upload about Ameer Azzikra/ Photo: doc. tiktok
In the video, Nadzira seems to be starting to smile while buying flowers to give to Ameer.
She also seemed to be telling stories about her daily life next to her husband's grave.
On that occasion, Nadzira also advised Ameer not to worry about him because now he has risen from adversity.
"So don't worry, you are still my story friend, the most appropriate place for me to cry without having to be afraid of being judged. Thank you," he added.
This video of Nadzira Shafa's outpouring of heart has been watched 2.8 million times since it was uploaded on Friday (3/6) and was flooded with supportive comments from netizens.
(arm/and)