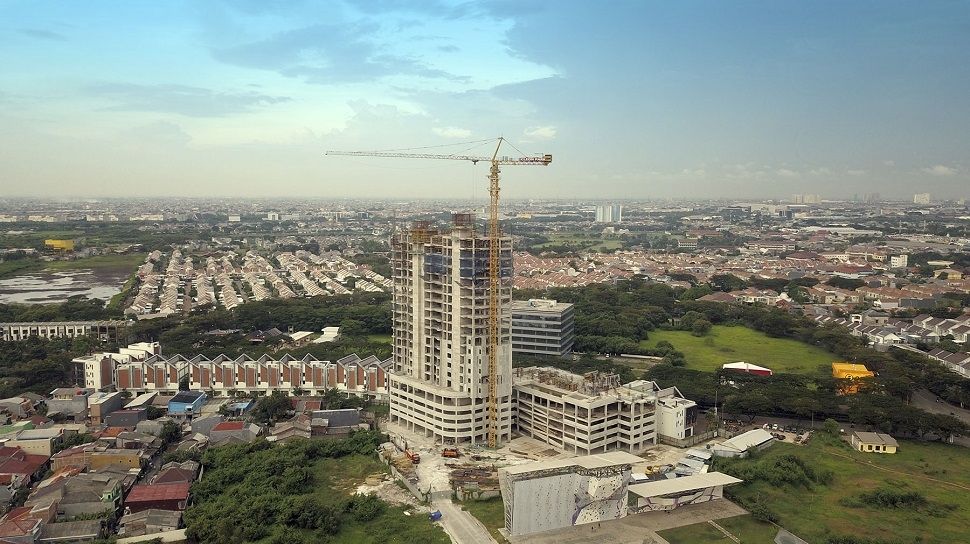 Suara.com – As the Covid-19 pandemic is getting more under control, which is marked by the government's announcement that people no longer need to use masks in outdoor areas, PT Modernland Realty Tbk is increasingly optimistic that 2022 will be much better than the previous year.
To encourage sales of Cleon Park Apartment, which is the first high-rise project in the form of an apartment in a city-scale residential area (township) Jakarta Garden City (JGC), East Jakarta, PT Modernland Realty Tbk launched a promo in the form of a 0% Downpayment Direct Credit Agreement. This promotion is valid until the end of July 2022.
"People can take advantage of this promo to own an apartment in Jakarta. We make sure, the owner will get a lot of benefits because Cleon Park Apartment has many advantages that cannot be found in other apartments," said Kelvin O Lesmana, Marketing & Sales Director Urban Development PT Modernland Realty Tbk in a statement, Thursday (2/6/2022) .
Furthermore, Kelvin O Lesmana said, the advantages of Cleon Park Apartment include being located in the Jakarta Garden City area, which has been developing so rapidly and will continue to grow in the future.
Also Read:
The construction of the Antasari Place Apartment was carried out ahead of schedule
Jakarta Garden City has a very strategic location and is supported by good infrastructure & accessibility and continues to grow rapidly with a variety of commercial and lifestyle facilities so that residents do not need to leave the area to simply fulfill various living needs.
The location of Cleon Park Apartment is on the main boulevard of Jakarta Garden City so residents are very close to reaching various facilities in Jakarta Garden City. The Cleon Park Apartment is located in a mixed use area of ​​1.7 hectares which will include the Cleon Park shop house and 2 apartment towers.
Another advantage is, PT Modernland Realty Tbk. marketing Cleon Park Apartment semi-furnished in the form of complete facilities for apartment residents, starting from kitchen sets, stoves, washing machines and refrigerators.
For every unit purchase, the buyer is entitled to a bonus in the form of 1 AC unit. But to make it easier for buyers, the installation of AC pipelines in each room has also been prepared by the developer. Each bedroom is equipped with a wardrobe and in the bathroom there is also a bathroom table and mirror.
"So unit buyers don't need to bother anymore because we have provided a variety of practical and efficient lifestyle facilities," said Kelvin O Lesmana.
Also Read:
Hotel Occupancy in Pontianak Increases Rapidly, What Causes It?
Cleon Park Apartment carries a modern minimalist design concept, adapted to the upper middle class market segmentation. Summarizing 310 units (Tower A) and currently more than 80% have been sold. It is marketed for prices ranging from IDR 584 million to IDR 1.4 billion with the smallest unit sizes starting from 32 m2 (semi gross) and the largest 73 m2 (semi gross).