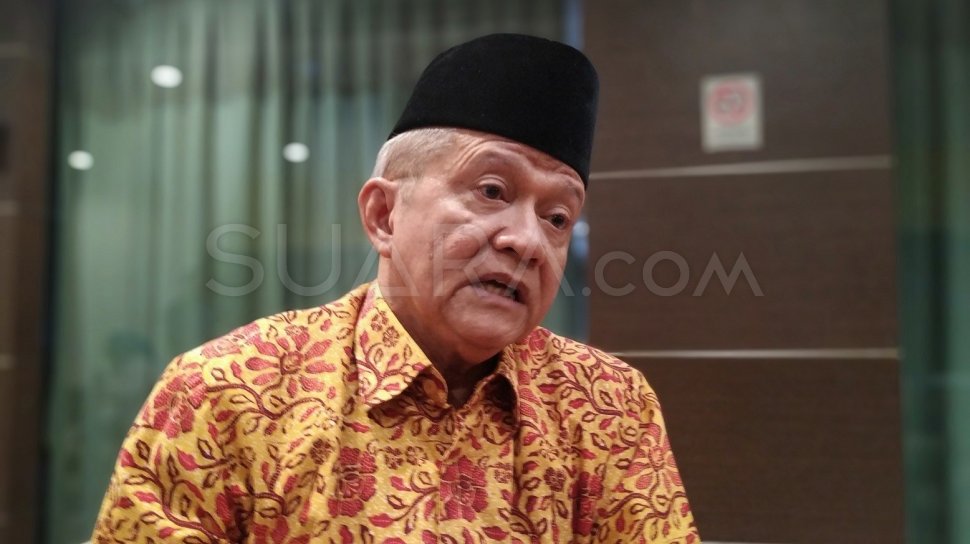 Suara.com – Deputy General Chairperson of the Indonesian Ulema Council or MUI, Anwar Abbas positively welcomed and was grateful for the closeness of the Army Chief of Staff (Kasad) General TNI Dudung Abdurachman with the small people.
"So that the presence of the TNI can really be seen and felt by all citizens of the Indonesian state, which we both love," said Anwar Abbas in a written statement received in Jakarta, Thursday (2/6/2022).
He said this was in response to Dudung's sudden inspection of Pasar Anyar, Bogor and Pasar Kramat Jati, Jakarta, to ensure that bulk cooking oil was sold according to the highest retail price (HET) policy.
"Therefore, what Kasad has done is good," he added.
Also Read:
West Java MUI Calls for Unseen Prayers for Ridwan Kamil's Son
According to him, Dudung should not only carry out inspections to traditional markets to ensure the price of cooking oil is in accordance with HET, but also do better and more meaningful things for the benefit and welfare of the people through his current position.
Anwar also said that Dudung and the TNI should not remain silent and allow their people to live in hardship and suffering. If the people are in trouble, let alone suffer, the TNI must be present to help the people, he stressed.
"Moreover, the TNI has outlined eight obligations that they have set themselves," he said.
The eight obligations of the TNI are to be friendly to the people, be polite to the people, uphold the honor of women, maintain self-respect in public, always be an example in attitude and simplicity, never harm the people, never scare and offend. people, and being an example and pioneering efforts to overcome the difficulties of the people around him.
Previously, Dudung made an inspection at Bogor Anyar Market, Monday (30/5), and Kramat Jati Market, Jakarta, Wednesday (1/6/2022). The sudden inspection of traditional markets is aimed at assisting the local government and the National Police in monitoring the availability and price of cooking oil. [Antara]
Also Read:
Insinuation of the Army Chief of Staff Sitting about God Not Arabs, Anwar Abbas: Focus on Tasks