Suara.com – 1973 Persikabo club striker Muhammad Dimas Drajad admitted that he was surprised by Shin Tae-yong's coaching style in the Indonesian national team.
"I was shocked in the first two or three days. But after that, I started to get used to it," said Dimas after training with the "Garuda" squad at Si Jalak Harupat Stadium, Bandung, Tuesday (31/5/2022) as published by Antara.
Dimas himself is a debutant in the Indonesian national team trained by Shin Tae-yong. Shin often surprises "new boys" in the national team with his high-intensity coaching method and focus on physical improvement.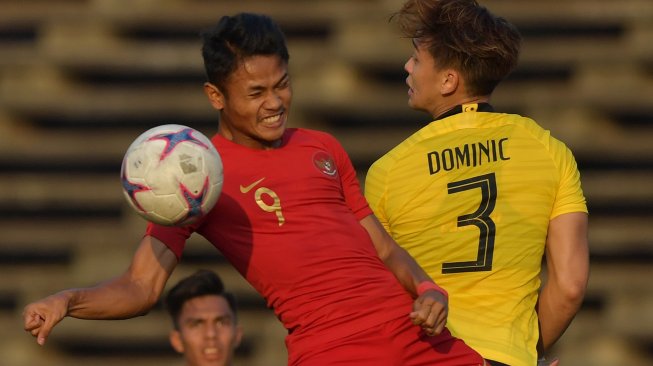 Even so, the 25-year-old footballer is happy to be joining the Indonesian national team. He is also determined to score as many goals as possible if deployed in the match.
Also Read:
Pratama Arhan Asks Supporters To Be Patient Waiting For His Debut At Tokyo Verdy
"I was called into this team to score goals. That's why I have to work hard to be able to show the best performance, "said Dimas.
Muhammad Dimas Drajad was one of 29 players called up by Shin Tae-yong for the FIFA friendly against Bangladesh at the Si Jalak Harupat Stadium, Bandung, Wednesday (1/6), starting at 20.30 WIB.
In addition, Dimas is included in the Indonesian national team in preparation for the 2023 Asian Cup Qualification which will take place on 8-14 June 2022.
Regarding the match against Bangladesh, Dimas said that Shin Tae-yong gave special instructions to the attackers, namely to be able to defend.
"Shin asked us to guard against dangerous players, especially in set-piece situations such as corner kicks. The attackers have to stay on the defensive," he said.
Also Read:
Shin Tae-yong admits the absence of Sandy Walsh and Jordi greatly influenced the preparation of the Indonesian national team