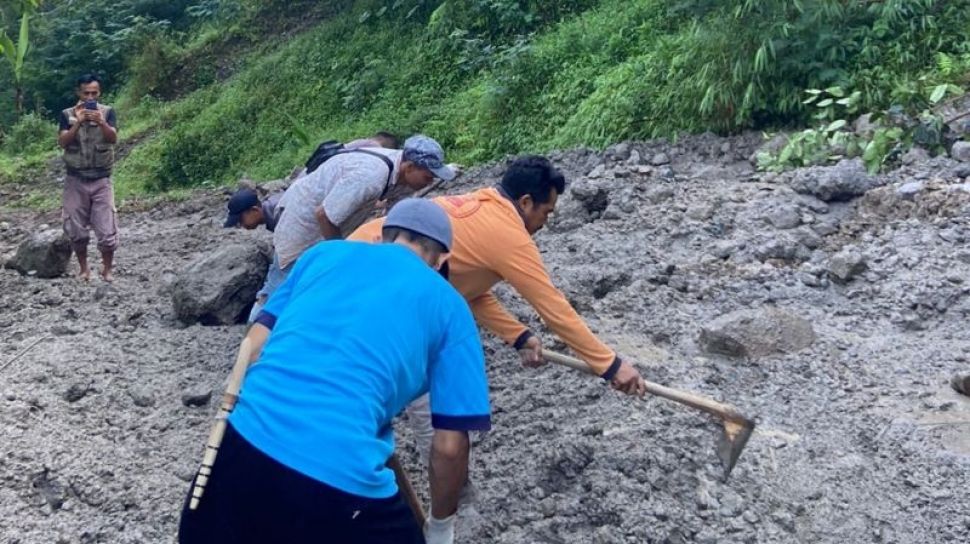 Suara.com – National Executive Director of the Indonesian Forum for the Environment (Walhi) Zenzi Suhadi suggested that the DPR and the Government create a body that is responsible for taking action against violations of environmental law and enacting a climate change law.
"If the DPR wants to reduce disaster risk in Indonesia, the condition is one, we have the Climate Change Law, secondly, we must have a special commission for enforcing environmental and natural resources (SDA) laws," Zenzi said in a statement received in Jakarta, Monday (30/30). /5/2022).
According to Zensi, these two conditions are needed to mitigate human-caused disasters that occur all over the earth, namely climate change. In addition, he continued, most of the disasters in Indonesia, such as haze and flash floods, occurred due to environmental damage and exploitation of natural resources.
"Most of the flash floods in Indonesia occur because of deforestation or logging. The DPR should review legislation products that can trigger disasters," he added.
Also Read:
Bobby Nasution's Message to Scouts: What Triggers Disasters We Must Avoid
He mentioned three geographical facts that make Indonesia have to deal with disaster risks, namely the ring of fire, an archipelagic country, and tropical forest areas.
According to him, Indonesia will definitely be faced with volcanic and tectonic earthquakes. Disasters can become non-disasters when they are properly mitigated.
He gave an example of the tsunami red zone area, which should not be developed, has the potential for disaster risk because there have been many developments that have had a major impact on the community.
"The victims who appear in the future are not only influenced by the certainty of an earthquake, but also by policy and regulatory errors," he said.
Zenzi also said that disasters that may not occur in Indonesia are related to hydrometeorological disasters, droughts, or haze. However, climate change makes Indonesia vulnerable to these disasters.
Also Read:
Build Sustainable Tourism, Wamenparekraf: Tourism Actors Must Be Active in Managing Disasters
"Climate change is one of the factors that affect hydrometeorological disasters. Indonesia as an archipelagic country has a big risk of climate change," he said.