Suara.com – Plan Indonesia held a discussion with Miss Indonesia 2022, Laksmi Shari De Neefe. Also present was Miss Universe 2022, Harnaaz Sandhu.
They invite women not to hesitate to discuss menstrual problems. One of them is about the cleanliness of the monthly cycle for women.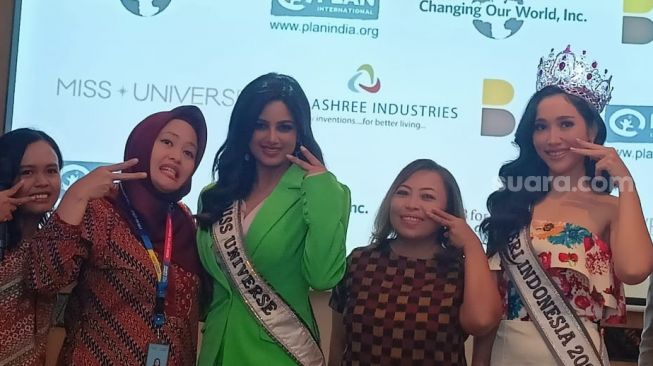 Silvia Devina, a representative of Plan Indonesia, opened the discussion about menstrual hygiene. It starts with diligently changing pads.
However, there is an impact from waste sanitary napkins. So it can damage the environment.
Also Read:
Miss Indonesia 2022 and Miss Universe 2021 Break the Taboo Stigma about Menstruation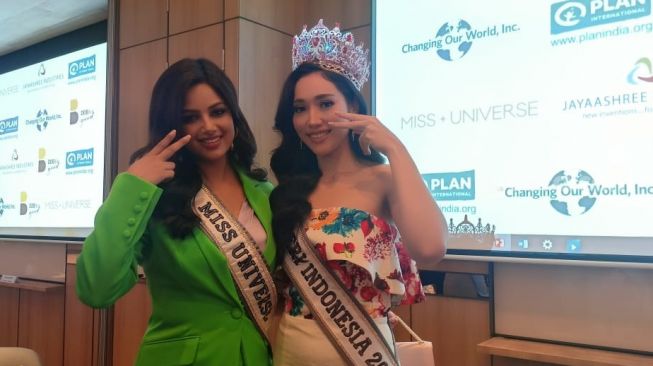 For this reason, Plan Indonesia has developed an innovation of cloth sanitary napkins. This is quite effective in reducing costs and reducing waste.
"We train friends, at least one sub-district has one person. So he can teach others," said Silvia Devina.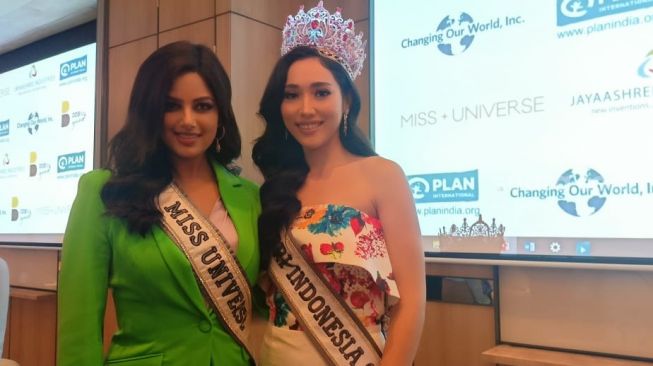 Silvia added, in addition to reducing waste, women can also reduce spending on buying sanitary napkins.
"Because in remote villages the price is very expensive. Considering the cost of delivering goods to get there," said Silvia Devina.
This innovation was well received by Puteri Indonesia 2022 and Miss Universe 2021. What they did was to contribute to nature as well as human resources.
Also Read:
Highlighted for being a judge, this is Anya Geraldine's question to the finalists for Puteri Indonesia 2022