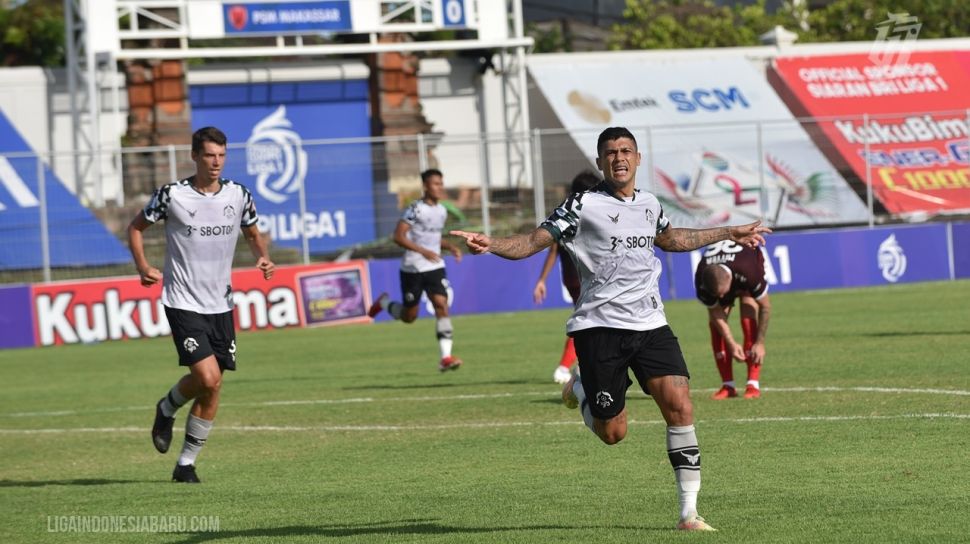 Suara.com – The new striker for Indonesian League 1 club Persib Bandung from Brazil, Ciro Alves, said that he did not encounter any problems during training.
Quoted from Antara from the club's official website, Friday (27/5/2022), Ciro explained that while in Brazil he regularly practiced so that he did not encounter difficulties when training with the team.
Even so, the former Tira Persikabo player explained, currently he is not in his best condition so he still needs time to get back to that state.
Ciro continued to explain that he is currently still trying to adapt because there is a big time difference between Brazil and Indonesia, especially since he only arrived in Bandung for a few days.
Also Read:
Upload Classy Statistics in League 1, Ilija Spasojevic Sindir Shin Tae-yong?
"In Brazil I keep practicing every day. Now my condition is getting better and there are no difficulties. Maybe in the next week or two I will return to my best condition," explained Ciro.
Regarding the welcome from his new colleagues, Ciro said he received positive support and he hoped it would not take a long time to adapt to the Persib Bandung squad.
"I was received very well. I am very happy because the people here are kind and accept me. I am very happy," said Ciro.
Last season, Ciro Alves was one of the most fertile strikers in Liga 1 2021/22 with 20 goals and 7 assists from 32 matches for Persikabo 1973.
His arrival at Persib Bandung is expected to increase the productivity of the team based at the Gelora Bandung Lautan Api Stadium and become the perfect partner for striker David Da Silva.
Also Read:
5 Players of the Indonesian U-19 National Team that European Clubs Have the Potential to Look at in the Toulon Tournament, Persija Winger is one of them