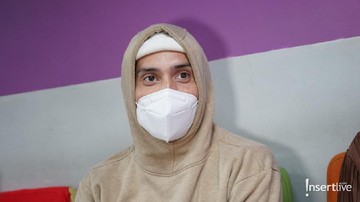 Newsdelivers.com, Insertlive –
Gary Iskak was arrested by the police for methamphetamine. He was secured with four friends at a house in the Pasir Putih area, Bandung, Monday (23/5) night.
The news of Gary Iskak's arrest was conveyed directly by the Head of Public Relations of the West Java Police, Kombes Ibrahim Tompo.
"Yes, Gary Iskak (arrested)," said Kombes Ibrahim.
Gary Iskak had liver cancer before being arrested for drugs. He had been undergoing intensive treatment in hospital in recent months.
Gary Iskak's physical condition has even been in the spotlight because he looks thinner. However, Gary admitted that he was getting thinner due to the fasting of the Prophet David.
Gary Iskak is now said to have liver cirrhosis. It is a chronic liver disease that causes scarring and permanent liver damage, while the disorder can injure healthy liver cells, leading to cell death and inflammation.
(yoa/fik)