Suara.com – During the Covid-19 pandemic, blowing out birthday cake candles is no longer recommended because of the risk of spreading the virus. Well, this elderly person seems to be very obedient to health protocols, and chooses an unusual way to turn off the candles on his birthday cake.
The elderly seemed to be celebrating his 85th birthday. In the video uploaded by the TikTok account @radardepok, the elderly woman is seen sitting right in front of her birthday cake with her elderly colleagues.
After they sang and clapped their hands, suddenly the old man who had his birthday turned off the candle with two fingers. What stole the most attention was, he extinguished the candle with a relaxed expressionless face.
Seeing this, his other friends were immediately dumbfounded and looked at the grandmother in surprise.
Also Read:
Whoops! Order a birthday cake through Ojol, when it arrives the result is unexpected
As if she was showing her cool abilities, the grandmother immediately showed a jumawa expression after turning off the candle with her hand.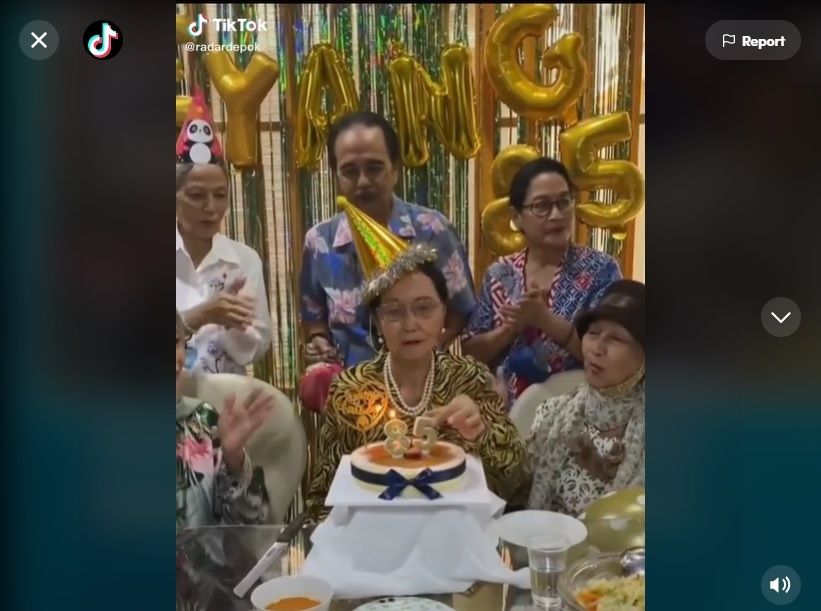 The video has been viewed millions of times with 264,000 likes. Netizens also wrote funny comments in response to this video.
"Grandma is not just any grandma," said @itz.axxx.
"The song is blown, the fire is even grabbed," added @tiktoxxxxxxxxx.
"Similar to the cynical grandparents in TV soap operas," said @zakxxxx.
Also Read:
Surprise Mother's Birthday Cake, Netizens Misfocus on Candle Fire
"The grandmother is like, "crazy, I'm cool"," said @sukamamxxxxx