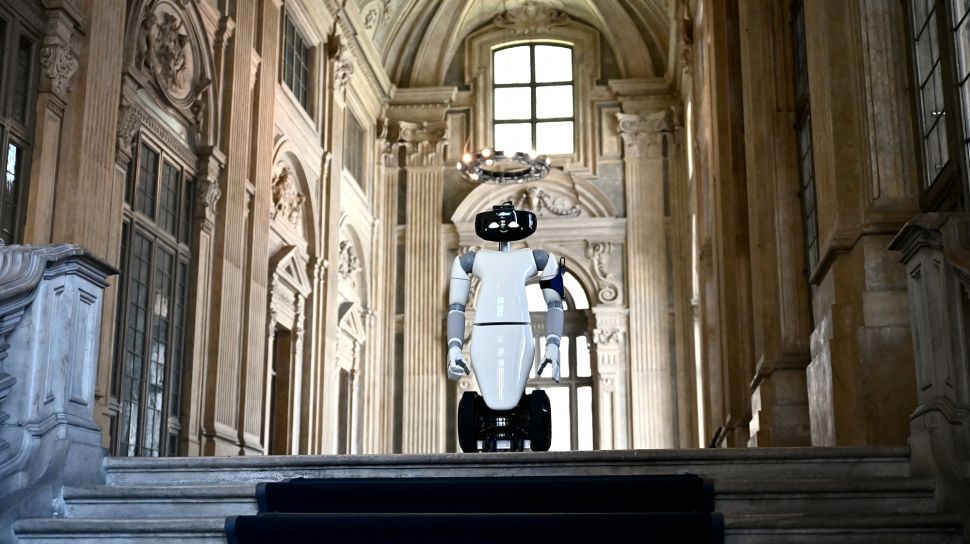 Suara.com – The humanoid robot R1 was designed by the Italian Institute of Technology and serves as a virtual guide for visitors at the Palazzo Madama Museum, Turin, Italy, Thursday (12/5/2022). The Palazzo Madama Museum in Italy uses advanced robots with 5G technology as a guide for visiting tourists.
This R1 robot has abilities such as being able to draw well and answer various historical problems in the museum
This robot was deliberately applied as a test for the expansion of 5G technology. The experiment is part of the EU-funded 5G-Tours project.
The purpose of designing the R1 humanoid robot itself is to test the use of 5G technology so that it can be useful, efficient and reliable for museum visitors. [MARCO BERTORELLO / AFP] [Suara.com/Alfian Winanto]