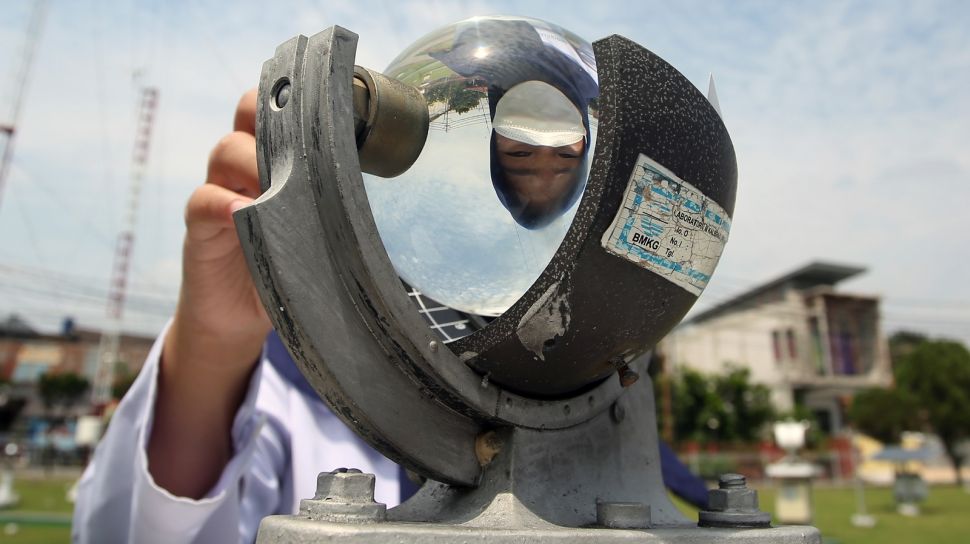 Suara.com – A number of experts explain that heat islands are the trigger for the intense heat that has been felt by residents of Jabodetabek since last May. What are heat islands? The following is the description as explained in The Conversation:

Since early May, a number of residents in Greater Jakarta have complained about the scorching hot weather in urban areas. It turns out that this is not only experienced by some people. The Meteorology and Geophysics Climatology Agency (BMKG) stated that hot temperatures did occur in several places in Sumatra and southern Indonesia: such as in Java, Bali and Nusa Tenggara.
Through a written statement, BMKG reported that at least 8 weather stations recorded a maximum air temperature of >35°C. Two stations, namely Kalimaru (East Kalimantan) and Ciputat (Banten), even recorded the highest temperature reaching 36°C for several days.
However, BMKG did not record this as an extreme event, such as heat caused by a heat wave. According to the acting BMKG Deputy Climatology, Urip Haryoko, the increase in temperature in May is a natural thing because of the apparent position of the sun's motion.
Also Read:
Early Warning from BMKG: Central Java Community Asked to Beware of Extreme Weather on 19-21 May
This is exacerbated by the presence of twin vortexes (double vortex) in western Sumatra and northern Kalimantan which causes winds in parts of Java and Sumatra to become weak. Finally, air and heat tend not to move anywhere.
The heat is also getting worse because of the high humidity, especially in coastal areas.
"The warmer sea surface temperature (which was detected) in the Indian Ocean region to the west of Sumatra and the Java Sea. This will increase the supply of moist air due to more intensive evaporation from the ocean surface," said Urip, in a written statement.
Lecturer of the Meteorology Study Program from the Bandung Institute of Technology (ITB), Joko Wiratmo, confirmed the above factors as a trigger for hot weather in some areas in Indonesia.
However, he suspects that the actual triggering factor is more than that, especially in urban areas that are full of buildings and human activities.
Also Read:
Jakarta's Hot Temperature Rises 0.40 – 0.47 Degrees Celsius Every 10 Years, What's the reason?
"The changing land cover causes big cities to experience 'heat islands'. This happens when the temperature in urban areas tends to be higher than the surrounding areas," said Joko when contacted.