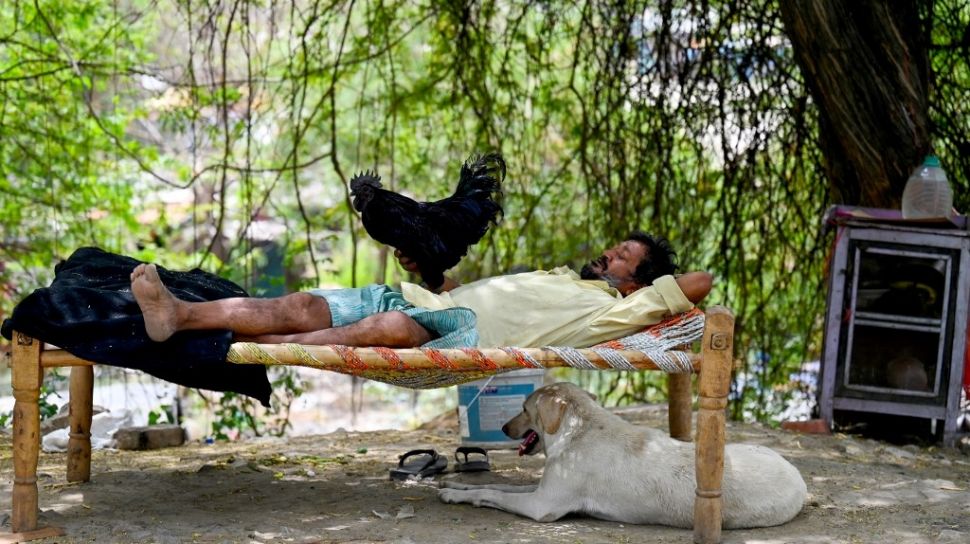 Suara.com – A heatwave swept across northern India, with the capital Delhi hitting temperatures of up to 49.2 degrees Celsius or half the temperature of boiling water. This is the fifth heatwave in the city since last March,
Indian authorities appeal to citizens to be aware of rising extreme temperatures that can lead to death, especially for vulnerable groups such as the elderly, children and those suffering from chronic pain.
Earlier this May, Prime Minister Narendra Modi asked states to draw up plans to mitigate the impact of heat waves. Usually in India summer occurs in May and June, but this year summer starts from March.
The average temperature in India in May is said to be the highest in 122 years. India's heatwave this year, according to the Center for Science and Environment think tank, affecting 15 states.
Also Read:
BMKG: Recent Hot Temperatures in DIY Are Not a Heat Wave Phenomenon
The effect of this heat wave is very pronounced. Indian farmers say their grain yields will be disrupted by the unexpected rise in temperatures. If this happens, the world wheat price – which has been disrupted by the Russian invasion of Ukraine – will be out of control.
In addition, heat waves also trigger high electricity consumption. It is feared that this will trigger a coal crisis in India.
The Indian government has also ordered local officials to be on the lookout for land and forest fires.