Suara.com – A report from Sapien Labs reveals that smartphone use can lead to a sustained decline in the mental health of people aged 18-24.
The research says that before the internet, 18-year-olds could spend 15,000-25,000 hours interacting with friends or family face-to-face.
But with the advent of the internet, interaction time has dropped to just 1,500 to 5,000 hours, as reported Phone ArenaMonday (16/5/2022).
Chief Scientist at Sapien Labs, Tara Thiagarajan says this lack of social interaction prevents people from learning important skills, such as how to read facial expressions, body language, physical touch, emotional response and conflict.
Also Read:
2022 Mobile Phone Market Predicted to Decline Due to Covid-19 and Inflation
Thiagarajan admits that people without such skills can be isolated from the social environment and tend to feel suicidal.
The study was obtained from 34 countries, where the decline in mental health of young adults aged 18-24 years had begun before the pandemic.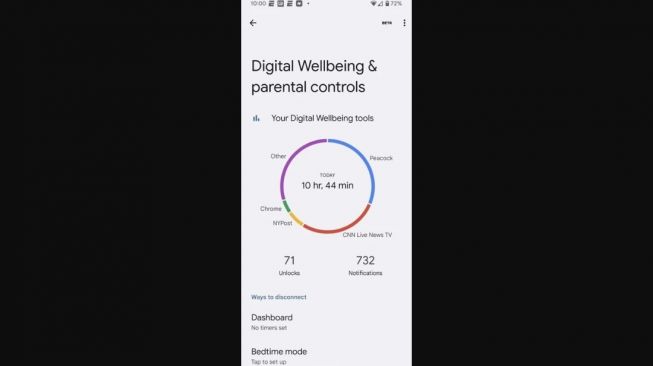 That decline has started since 2010, coinciding with an increase in mobile phone use.
Prior to that year, young adults were said to have the highest levels of psychological well-being, which then declined after that.
"The data shows that people are now spending 7-10 hours online. This leaves less time to interact in a direct social environment," said Thiagarajan.
Also Read:
TrendForce: Global Smartphone Market Predicted to Decline in 2022
To overcome this, users can take advantage of the Screen Time feature on iPhone or Digital Wellbeing on Android to limit smartphone usage time.
FOLLOW MORE NEWS ON GOOGLE NEWS