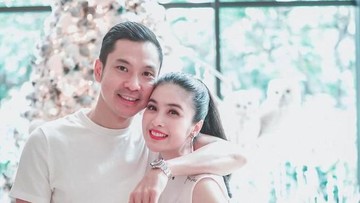 Newsdelivers.com, Insertlive –
Sandra Dewi recently spoke about her marriage with Harvey Moeis which has lasted for six years.
Through a question and answer post on Instagram, Sandra Dewi admitted that during her marriage her husband was never angry.
The mother of two also revealed that the only person who was often angry at home was herself.
"I'm never angry, the only one who can pray at home is me hahahahaha,' answered Sandra Dewi when asked about her husband's attitude.
This 38-year-old artist even told me that her husband once challenged her not to be angry for a month.
Later, if he managed to contain his anger, Harvey Moeis promised Sandra Dewi's monthly money would be added. However, the challenge that Sandra called failed to do.
"I was challenged with Pakn HM when I didn't complain one day, I added points for my pocket money per day. So it's calculated in a month how many days I'm not angry hahahaha. So far it looks like a Nike Ardilla song but I failed againiiiiii (while singing)," he said.
Not only about the nature of Harvey Moeis who is not an angry person, Sandra Dewi also revealed that her husband is not an indifferent man.
Sandra explained that her husband often does romantic things which would make a lot of people jealous.
"Actually, Mr. HM is not indifferent, but he can't have a sweet mouth or a poet. I really feel loved. Because he often buys me the food I like. I always peel oranges, peel crabs, fish and everything." he said.
(he/she)