Suara.com – The family denied that Medina Zein pretended to be bipolar and was admitted to a mental hospital to protect himself from many legal cases.
"Medina is now being treated at the government hospital. It's like in the government, it's impossible for doctors to give false information," said Medina Zein's family lawyer, Ade Anggraeni in the Senopati area, South Jakarta, Monday (16/5/2022).
"This is related to people's illnesses. It's not true that this is a setting," he said again.
Furthermore, Ade said, Medina Zein was not running away from the legal process. He completely surrendered to the authorities.
Also Read:
Treated in a Mental Hospital, Medina Zein Often Threatens to Jump from Building
"If it's a legal process, we'll just return it to the process," he said.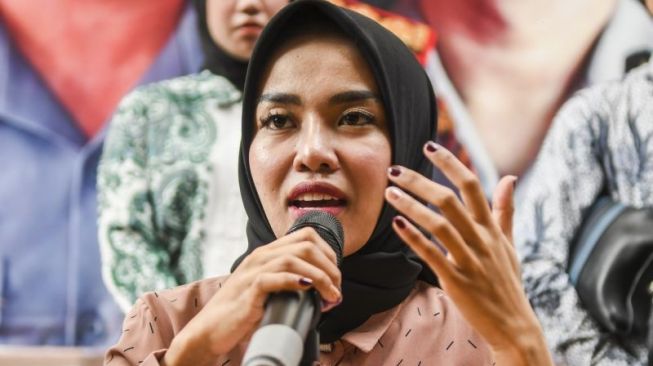 Even so, Ade believes there is a special behavior for Medina Zein if it is proven that his soul needs treatment. It also ensures that it is impossible to manipulate the law.
"If it's legal, we can't (at will) people do something, it means they have to be responsible. Only if his condition is indeed a mental illness, there will definitely be something special," Ade explained.
Previously reported, Medina Zein was busy discussing the impact of being suspected of committing fraud to several of his business partners. Most recently, Denise Chariesta, Uya Kuya, and Raffi Ahmad were reportedly victims.
Now the celebgram is undergoing treatment at a mental hospital in Bandung, West Java because he has a mental disorder, bipolar. He has been hospitalized since May 6.
Also Read:
Family Asks Fraud Victims To Understand Because Medina Zein Has Mental Disorders, Uya Kuya's Wife Is Emotional