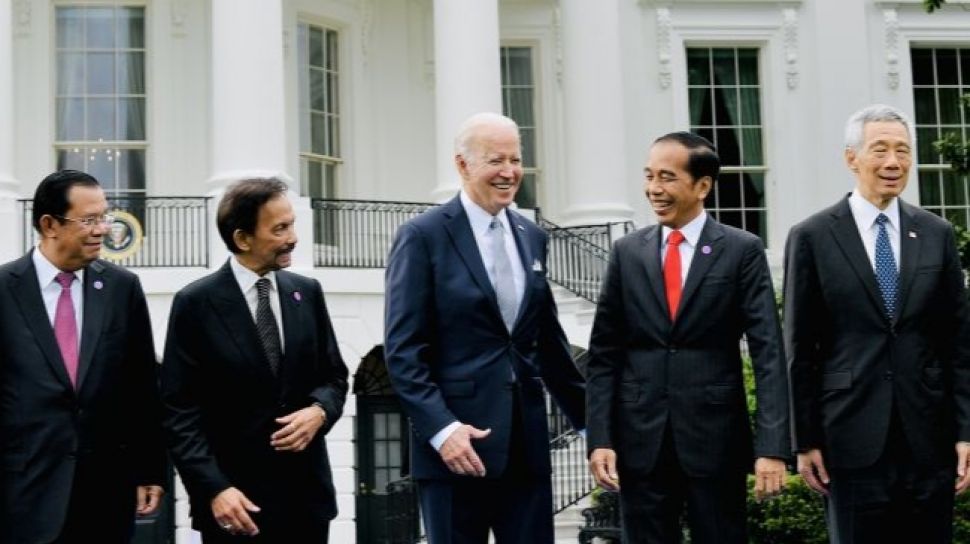 Suara.com – Political observer Rocky Gerung highlighted President Joko Widodo's (Jokowi) speech at the ASEAN-US Special Summit in the United States (US) this week. Jokowi became the subject of discussion because he mistakenly called the US Trade Secretary to be the US Secretary of Commerce.
Jokowi misinterpreted the Secretary of Commerce as the Secretary of Commerce. Whereas the US used to use the term secretary as the equivalent of a minister. Rocky assessed that the President was not informed by his aides properly so that he did not understand the terms commonly used in America. "It's as if the President doesn't understand America's constitutional habit of using the word Secretary as a Minister," said Rocky in a video uploaded to Rocky Gerung Official YouTube, Saturday (14/5/2022).
The philosopher who graduated from the University of Indonesia (UI) regrets this elementary mistake. According to Rocky, these simple things also show Indonesia's geopolitical capacity, especially President Jokowi. "Later on, the Secretary of States might be interpreted as Secretary of State for Foreign Affairs, even though it is the Minister of Foreign Affairs. These basic things are seen by the world," said Rocky.
He said Jokowi should come with a high profile as ASEAN leader. However, the fact is that Indonesia is currently in a slump economically and geopolitically. This, he added, made Indonesia still looked down upon by a number of countries. "Indonesia is a big nation, but its international political capacity is very small," Rocky criticized.
Also Read:
President Jokowi and Elon Musk Have a Casual Chat, Dishes at the Table Make Salfok
Rocky doesn't care if the Palace later counters his statement. He is actually surprised if the Palace continues to blindly defend Jokowi after making elementary mistakes in geopolitical relations.
According to Rocky, people in the presidential circle should be able to immediately correct Jokowi's mistakes during his speech in Uncle Sam's country. "Why are you arguing? The only correction the President means is ministers, who in the American tradition are called secretaries.
In a speech on Capitol Hill, Washington DC, USA, Thursday (12/5/2022), Jokowi also highlighted the war in Ukraine. Present at that time were the Chair of the US House of Representatives, Nancy Pelosi, members of the US Congress and leaders of ASEAN countries.
Jokowi assessed that the war in Ukraine had an impact on the world economy including rising food prices, energy, and inflation. "War creates an extraordinary humanitarian tragedy and has an impact on the global economy," said President Jokowi in an official statement from the Press Bureau of the Presidential Secretariat, quoted from Antara, Friday (13/5/2022).