Suara.com – The feud of Doddy Sudrajat and Haji Faisal heated up again. The allegation of deception has become a new story between the two grandfathers of Gala Sky Andriansyah.
Haji Faisal was the first to feel cheated by Doddy Sudrajat about custody and Guardian Gala Sky Andriansyah.
He said Doddy Sudrajat was ready to give up the rights of Gala Sky Andriansyah's guardian to him. As long as Aunt Ardiansyah's father signs Vanessa Angel's insurance disbursement letter.
But nowadays, Doddy Sudrajat, who lost in the court's decision regarding the rights of his grandson's guardian, has filed an appeal.
Also Read:
Fadly Faisal and Rebecca Klopper Vacation Together like Honeymoon, Reap Blasphemy
Doddy Sudrajat suspected that he was the victim of Haji Faisal's sweet promise.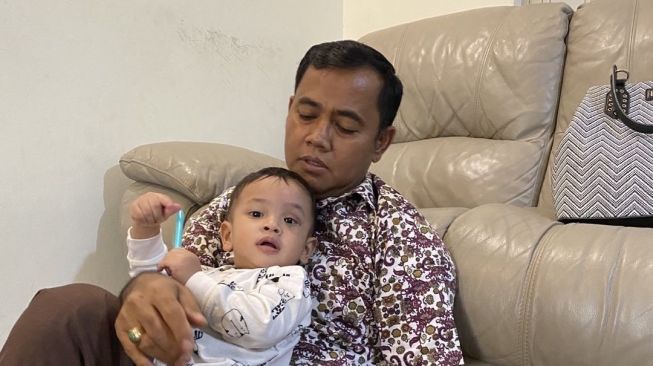 "I never lie. If I tell a lie, Mr. Faisal is the one who lied to me," said Doddy Sudrajat when met in the Cinere area, Depok on Friday (13/5/2022).
He explained that the sweet promise was in the form of an agreement, to raise Gala Sky together. Including the matter of guardianship of the one-year-old boy.
"He asked for a bundle of KTP documents for me and my late wife. I believe he wants to apply for joint custody and guardianship," said Doddy Sudrajat.
"It turned out that when it was submitted, the custody and guardianship were sole. Who here was deceived? Me," added the father of three.
Also Read:
Do not accept being teased about insurance money of Rp. 530 million, Doddy Sudrajat Somasi Haji Faisal
Lawyer Farhat Abbas who was sitting next to Doddy Sudrajat called Haji Faisal's actions a form of cheating.
FOLLOW MORE NEWS ON GOOGLE NEWS