Beauties, as a woman, what if one day your period comes, even though you feel it's not the time to happen and you haven't prepared for your menstrual needs? Or vice versa, what if one day your period doesn't come, even though according to your calculations it's been more than a week?
Well, such an incident is one of the problems of menstruation that is often experienced by many women. Menstruation, even though it occurs in a regular cycle in an average period of one month, can in fact be influenced by various factors. Starting from age, diet, to a person's mental condition.
That's why every woman has her own menstrual cycle pattern. In this case, we should be able to recognize our own patterns, Beauties. One of the things we must do is to track our menstrual cycle. Not only in one cycle, but as many cycles as possible that have been experienced so far.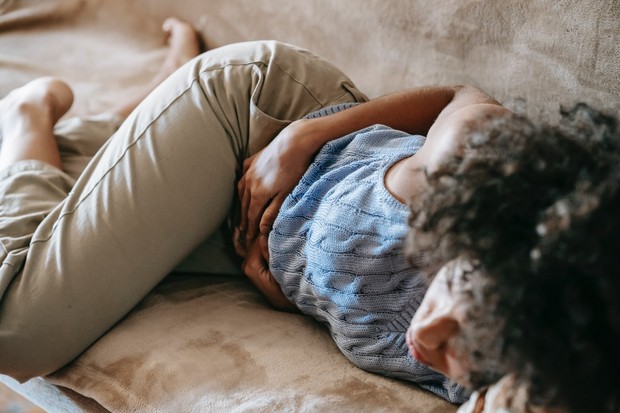 Menstrual symptoms/pexels/Sora Shimazaki
In today's era of technological advances, we can track the menstrual cycle via cellphone, you know, Beauties. Yup, with a menstrual tracker application, we don't have to bother counting our cycles manually.
Using these kinds of apps will help us identify ourselves, because many apps have features to record symptoms and other factors that can affect menstruation.
Reported from Ruby Cup, Some of the reasons menstrual tracker apps can help us are:
The application not only predicts the menstrual schedule, but also tracks the entire cycle and the factors that influence it.
Applications can be personalized with influence factors according to our respective lifestyles.
The application can be a reference when we should seek medical help and report the results of our menstrual tracking.
After knowing these benefits, here are some recommendations for menstrual tracking applications that you can have on your cellphone.
1. Flo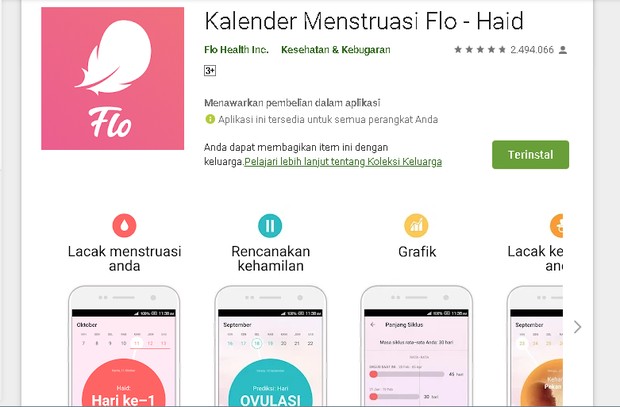 Flo/Google Play
Since its release in 2016, Flo has been downloaded by more than 50 million users on the Play Store. Flo has a system setting that makes it easy for users to use its features comfortably. In addition, in terms of appearance, the flo also provides an opportunity so that we can choose the preferred theme.
In general, Flo offers three modes for its use, namely cycle tracker mode, pregnancy plan mode, and pregnancy tracker mode. Other available features are health assistant which can help us understand cycles, as well as secret chats which allows users to share their experiences and stories with other women in the community.
2. My Calendar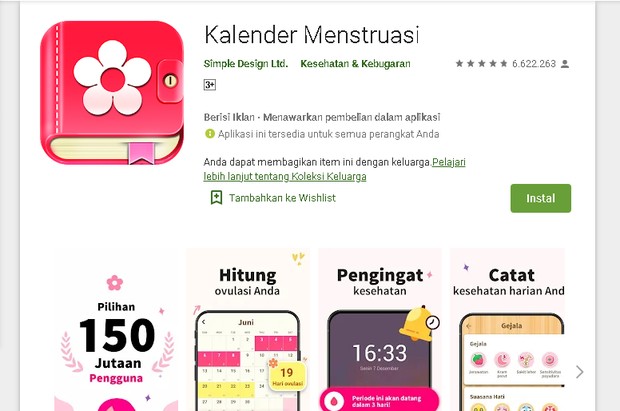 My Calendar/Google Play
My Calendar has been released on the Play Store since March 2012. Until now, this application has been downloaded by 100 million users. Like other period trackers, My Calendar helps users to track menstrual schedule, cycle, fertile period and chances of conception.
My Calendar can also help us users if we want to lose weight, reminders for contraception consumption, and track symptoms and moods. With an attractive and funny appearance, My Calendar can be your choice to help track your cycle.
3. MeetYou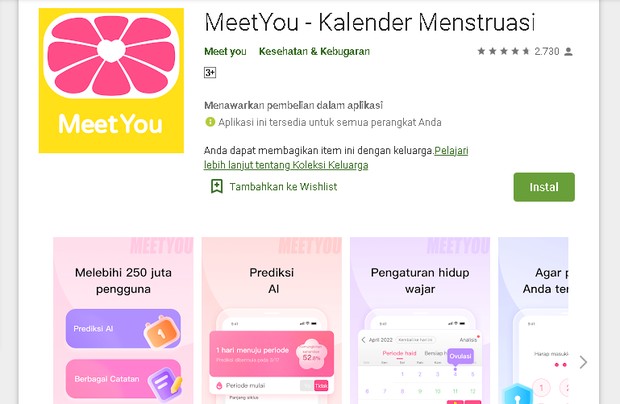 Meet You/Google Play
On the Play Store, this application is relatively new because it was only released in February 2022. Since then MeetYou has been downloaded by as many as 1 million users. MeetYou has an elegant appearance, yet remains simple and easy to understand.
Features offered include predictions of menstrual and fertile periods, cycle recording, menstrual flow, PMS, emotions, exercise, and so on. In addition, MeetYou can also help users who are preparing for pregnancy. No less important, users can also be helped by medical recommendations.
4. Hellodoc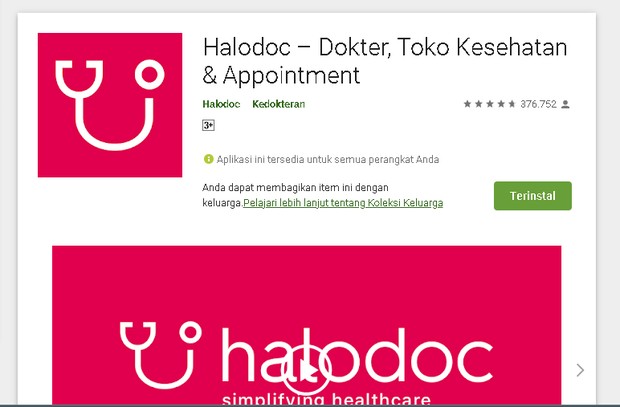 Halodoc/Google Play
If you want an application that is integrated with other health support applications, you can track your menstrual cycle on the Halodoc application. Yup, Halodoc is actually an application that provides services for consulting with doctors. Through this application users can consult, arrange schedules with doctors to buy medicines.
In addition, the Halodoc application also provides a menstrual recording feature that can be accessed by users. Even though it's simpler than a menstrual cycle tracking app, the advantage of Halodoc is that you can immediately consult a doctor if something happens.
5. Pinkbird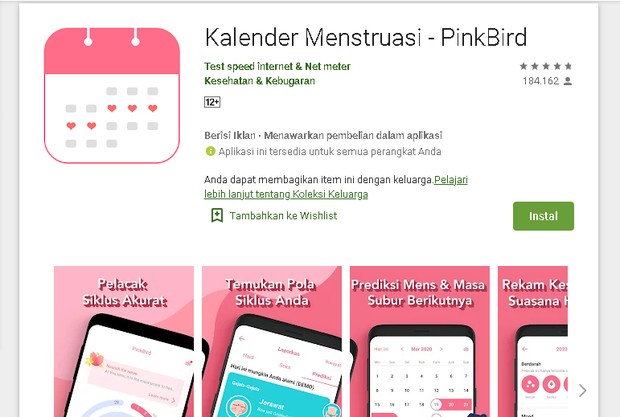 Pink Bird/Google Play
The recommended period tracker app is PinkBird. In general, PinkBird provides features like other menstrual tracking applications, namely tracking schedules, symptoms, moods, to the characteristics of bleeding that occur. In addition, PinkBird can also help remind the consumption of contraceptive pills.
Here are Beauties, some apps that you can use to help you track your menstrual cycle. Because these applications require relatively little storage, you don't need to be afraid that your cellphone memory will run out. May be useful.
—
Want to be one of the readers who can take part in various exciting events at Beautynesia? Come on, join the Beautynesia reader community, B-Nation. The method REGISTER HERE!
(fip/fip)