Newsdelivers.com
–
Expressing breast milk is an option so that the little one's nutritional intake is still met, especially for working mothers. Therefore, it is very important to know how to store breast milk properly.
How to store breast milk can't be arbitrary, right, Bun. There must be several things that you must consider, from how to keep the container clean, to the selection of the container.
Do not forget to determine the storage time and which breast milk should be used first. For more details, first understand the steps to store breast milk as follows.
Banner 5 Signs the Fetus Dies/ Photo: HaiBunda/ Novita Rizki
How to Keep the Packaging Clean
Keeping your equipment or yourself clean when expressing breast milk is very important. This is because it is related to the sterility of the breast milk content and ultimately affects the health of the little one.
1. Sterilization of breast milk containers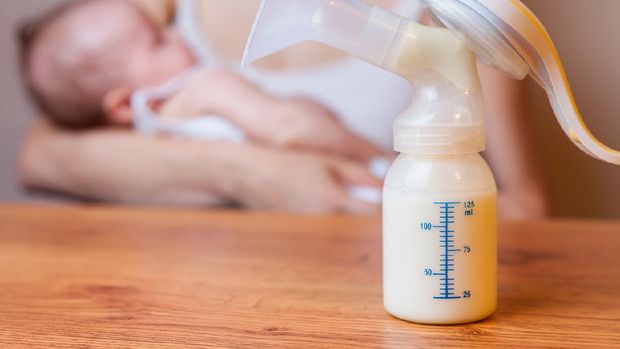 ASI sterile / Photo: Getty Images / iStockphoto / opel_ru
So that the quality of stored breast milk is maintained, it is very important to carry out the sterilization process first from the container of expressed breast milk. The trick is to clean the breast milk bottle, then sterilize it by boiling the bottle and the breast pump part in boiling hot water for about five minutes.
Currently, there are many bottle sterilizers on the market. You just have to adjust it to the existing budget.

2. Wash your hands
Mothers also need to pay attention to prevent the development of bacteria in expressed breast milk, namely by maintaining hand hygiene. Especially when expressing or when storing breast milk in packaging. Always wash your hands with soap, Mom.
The right way to store breast milk
Here are some tips for storing breast milk properly so that its quality is maintained:
1. Avoid combining freshly expressed breast milk into frozen breast milk
Even though they are both expressed breast milk, don't mix freshly pumped breast milk into previously stored frozen breast milk. Try to always distinguish between freshly expressed breast milk and previously stored breast milk by using label paper.
This label contains the date and time of storage. Thus there is no mixture of new breast milk with old milk. And, you can choose which milk to give first.
2. Pay attention to the storage temperature of breast milk
The next correct way to store breast milk is to know the temperature of the storage room. When put in the fridge (chiller) then the temperature must be 4 – 10 degrees Celsius or less than that temperature. With this low temperature, breast milk can last for 5-8 days.
When saved to freezer must be with a temperature of up to -10 degrees Celsius (minus 10 degrees). Then breast milk can last for 2-4 months. However, this is only for freezer with the status of a two-door refrigerator, yes, Bun
If you only have a one-door refrigerator, then breast milk is freezer only last for two weeks. This is because there is only one door that is opened and closed repeatedly, which affects the quality of breast milk.
3. Using Metode First in First Out
Reminded once again, Bun, before inserting a breast milk storage bag or bottle, don't forget to always put a description label on the front of the container. Mother can write down the date and time of storage of breast milk so that she doesn't forget. Then the mother can also use breast milk that has been stored longer and release it sequentially according to the date.
4. Using the appropriate container
Breast milk storage should not be arbitrary, including the use of breast milk storage containers. Ideally, you should use a closed container that is free of BPA or blsphenol-A chemicals. It is recommended that you use a container in the form of a glass bottle or a special bag for breast milk storage.
Those are some ways to store breast milk correctly and appropriately. The goal is of course so that the quality of breast milk that enters the baby can be maintained and does not change in quality. (PK)
Also check out the following video about the causes of black baby lips after breastfeeding.
(ziz/ziz)