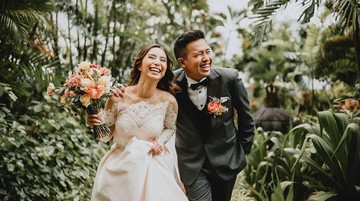 Newsdelivers.com, Insertlive –
Joshua Suherman and Clairine Clay have been dating since 2018. Both of them are in a mature and open relationship so that nothing is hidden from each other.
Whenever there is a problem, Joshua and Clairine always solve it through good communication. From the start they had agreed to commit to a good relationship.
"We've also been open to each other from the start, so in the future we'll be better prepared, we can't talk about anything," said Clairine when met by InsertLive in February 2019.
The happy news then came in March 2021. Joshua announced that he had officially proposed to his girlfriend, Clairine Clay.
"I'll try not to post captions with 'mbelgedhes' relationship quotes in the future that I didn't taek2in before. Thank you all who have helped willingly swabtest first @clairineclay," Joshua wrote in an Instagram post.
Joshua and Claire's proposal ceremony took place at a Japanese restaurant. Also present were some of Joshua's friends such as Brandon Salim to Devina Aurel.
How is their journey towards marriage?
Read the next page.
(yoa/yoa)