About two years ago, a viral news about crazy rich named Monica Soraya Haryanto who adopted 13 babies less fortunate. Thanks to appearing on one of Baim Wong's YouTube content, this 43-year-old woman was invited to various TV shows and the public began to get to know her. This positive action taken by Monica Soraya has received praise from many parties.
Having their own YouTube content with the channel name Monica's Angels, viewers are presented with various adorable content of 13 babies who are currently between 1 to 2 years old. When they wake up, eat lunch, go to school or while playing in the living room, Monica's Angels content is very varied.
Reported from Wolipop, basically Monica Soraya is a woman who has a generous heart. Her motivation for adopting 13 babies from disadvantaged families is so that the babies who are commonly called "The Babies"It can get a decent life and later when you grow up to be a successful person.
Come on, take a look at some interesting facts about Monica Soraya Hartanto nicknamed super mom the following!
Previously Has 4 Children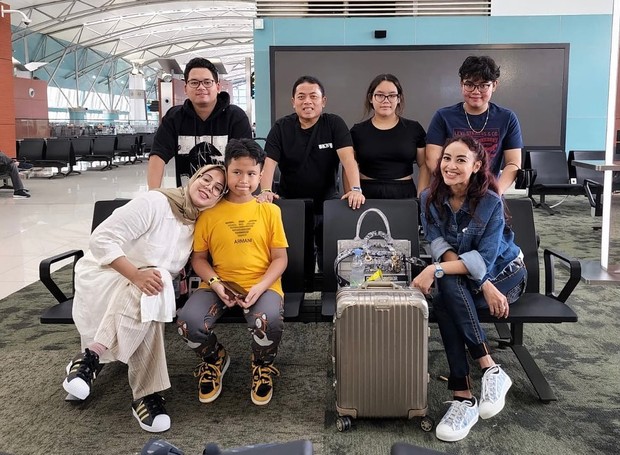 Monica Soraya Haryanto with her husband, children, and in-laws/ Photo: instagram.com/monica_soraya_haryanto
Quoted from HaiBunda, before adopting 13 babies, Monica Soraya was blessed with four children consisting of three sons and a daughter. His first child was named Rama who was the result of the husband's marriage to his previous wife. Then there are his biological children, namely Hansel, Valerie, and Xavier.
His first child is even married and has two children. Monica Soraya, who has many babies, now has grandchildren who are the same age as "The Babies".
Her four children grew up lovingly, the proof of which can be seen in their YouTube content. Her siblings really love "The Babies". Moments like playing together and queuing for each other kiss before bed is an example.
Still Romantic with Her Husband at Almost 20 Years of Marriage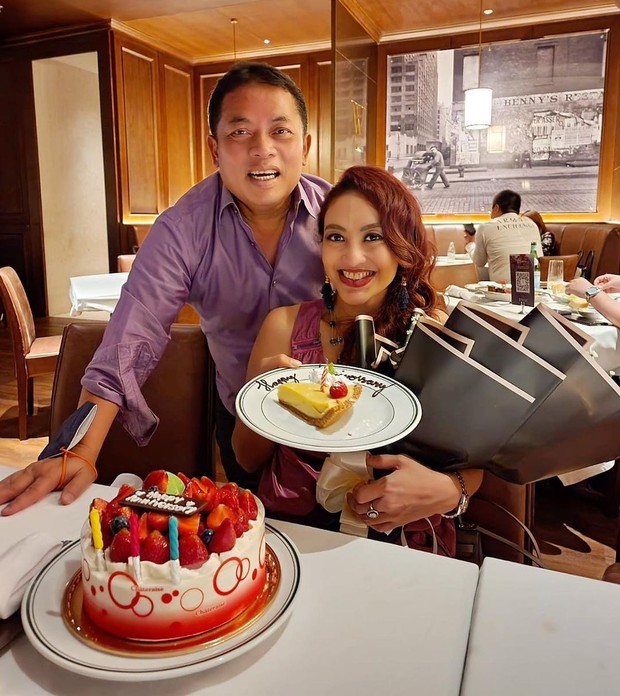 Monica Soraya Haryanto with her husband, Haryanto Duryat/ Photo: instagram.com/monica_soraya_haryanto
Married to a coal mining entrepreneur named Haryanto Duryat, Monica Soraya has been on the household ark for almost 20 years. Seconds before anniversary this year, their family vacationed in Singapore and Malaysia.
Seeing her Instagram post, one day after returning home, Monday (9/5), Monica Soraya and her husband did candle light dinner in a fancy restaurant. The most romantic moment when the husband presents a beautiful bouquet of flowers for him. Wow, couple goals Yes, Beauties!
Often Do Sharing Activities with the Community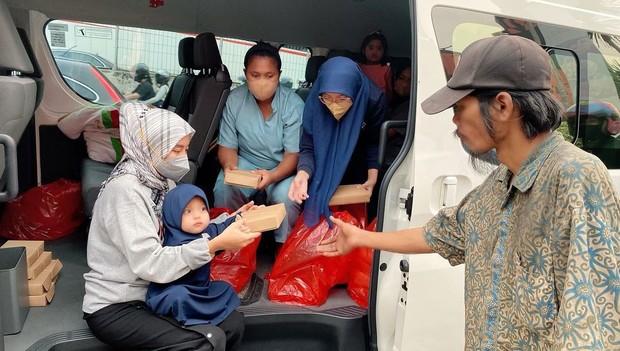 Monica Soraya Haryanto shares for Scar;et's birthday/ Photo: instagram.com/monica_soraya_haryanto
Monica Soraya is the head of various foundations engaged in the humanitarian field. The program carried out is to provide assistance to small communities, such as underprivileged families, disadvantaged children, and the elderly.
In addition, the Monica Soraya sharing program independently is also carried out regularly. Every Friday, he always distributes Blessing Friday in the form of lunch to the community. Or during Ramadan yesterday, he invited the children from the orphanage to break the fast together and come to his house during Eid al-Fitr.
cr
Disney Character Lovers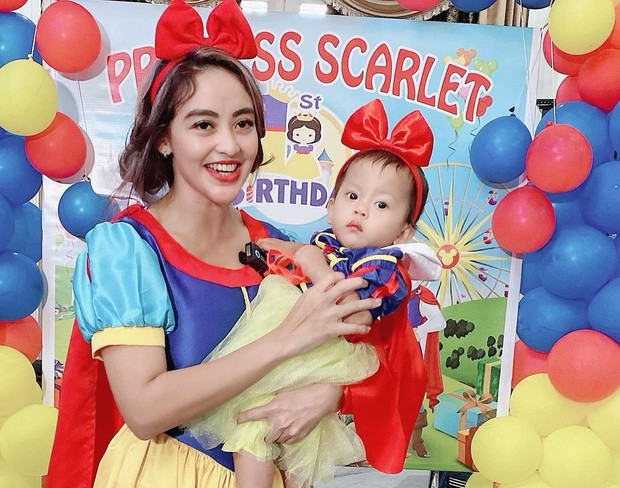 Monica Soraya Haryanto and Scarlet in Snow White costumes/ Photo: instagram.com/monica_soraya_haryanto
Often after-display On vacation abroad, Monica Soraya always buys Disney-themed dolls and souvenirs. The collections are all neatly arranged in one room in his big house.
In fact, during the first birthday event"The Babies"girls, the chosen theme is Disney Princess. Examples are Scarlet who is wearing a Snow White costume and Freya who is wearing a Princess Jasmine costume. Monica Soraya also wore the same costume as her daughters. That's really cool, Beauties!
When the Holidays Buy Souvenirs for Children and Employees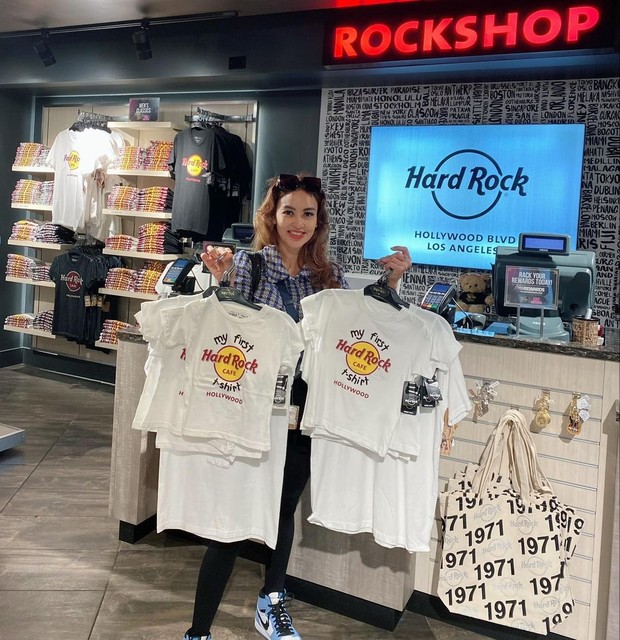 Monica Soraya Haryanto on vacation to the United States/ Photo: instagram.com/monica_soraya_haryanto
It's not just Disney dolls and souvenirs that Monica Soraya bought on vacation. It's not just their children who get gifts. The employees, from ART, babysitter, House keeper, bodyguard, and driver splashed gifts from him. The occupants of the luxurious house, which reached 50 people, were all complete.
There were lots of snacks, clothes, and souvenirs that he gave everyone in the house. A common sight when Monica goes on vacation abroad is leaving with less luggage and returning home with more.
Those are some interesting facts about crazy rich Cilandak, Monica Soraya Haryanto who adopted 13 babies. Hopefully the information above can answer Beauties' curiosity about this inspiring woman who is usually called Mother, OK!
***
Want to be one of the readers who can take part in various exciting events at Beautynesia? Come on, join the Beautynesia reader community, B-Nation. The method REGISTER HERE!
(naq / naq)