Newsdelivers.com, Insertlive –
Red light therapy has recently become a trend that is widely discussed on social media, especially TikTok and Instagram.
Red light therapy is a form of light-emitting diode (LED) therapy in which red light can penetrate the deepest of the skin.
This beauty treatment is also becoming popular and popular because it is non-invasive which means there is no downtime and minimal side effects.
This red light acts on almost all skin types and tones, and is said to help with a number of skin problems, from acne and inflammation to signs of aging, including fine lines and wrinkles.
But is it true that red light therapy can relieve wrinkles and fine lines on the face?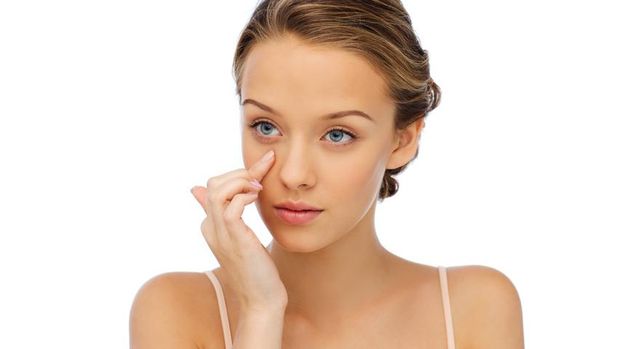 beauty, people, cosmetics, skincare and health concept – young woman applying cream to her face/ Foto: iStock
Dr. Elma Baron, a professor of dermatology at Case Western University and chief of dermatology services at the VA Northeast Ohio Healthcare System, says that red light therapy can be used to reduce wrinkles.
This is because red light therapy has several effects on collagen-producing cells in the face.
"There are some preliminary studies showing that this type of light has some effect on cells known as fibroblasts, the cells that produce collagen. So we know that red light has some beneficial effects in terms of promoting growth and maintaining healthy collagen in your skin." said Elma Baron quoted from Self.
However, the result of the red light was not that strong. As with other anti-aging treatments, the results of this therapy are only temporary.
"But of course, there are a lot of other things that make people use red light, and the evidence for those applications isn't that strong," he said.
Because the results do not last long, that is why the use of red light therapy is recommended to undergo regular treatment, either at the clinic, spa, or at home.
"The results you get from red light therapy are cumulative, additive, and synergistic," said Dr. Jagdeo, founding director of the photomedicine center at SUNY Downstate Medical Center.
In other words, if you want to get smoother skin and see a reduction in fine lines, you should do this therapy regularly.
Then over time (usually a matter of weeks or months) you will start to see noticeable changes.
(dia/fik)