Suara.com – People who go home and return to their hometowns are encouraged to do a Covid-19 test independently. What is the purpose?
The government spokesman for Covid-19, Prof Wiku Adisasmito, said that although it was not mandatory, the Covid-19 test was carried out as a form of caution and anticipation so as not to be infected and infect others.
"Especially for ASN, according to the MenPANRB's appeal, those who have finished going home to do a test before entering their work area," explained Wiku, quoted from the official website of the Covid-19 Task Force.
After Eid al-Fitr, ASN is also recommended to temporarily work from home or work from home (WFH) following Circular No. 440/2420/SJ regarding the Adjustment of the Work System of the State Civil Apparatus of the Ministry of Home Affairs during the Idul Fitri Backflow Period 1443 H.
Also Read:
Damri Serves 480,000 Passengers During Eid 2022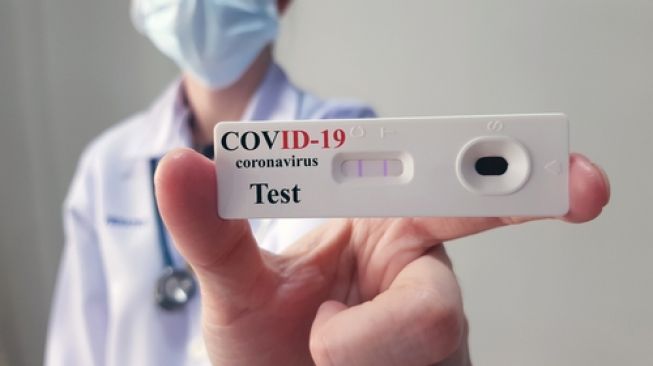 While for the general public, although they are not required to do a test after going home, especially for people who feel symptoms similar to COVID-19 even though they have been boosted. "This is a form of caution to carry out the test independently," concluded Wiku.
On the same occasion, Wiku said that during the Lebaran homecoming period, there was high mobility. This has had a positive impact on the national economy by increasing the independent spending index by 31 percent.
"However, it is necessary to realize that increased mobility can also have an impact on increasing cases," explained Wiku.
More specifically, data on monitoring health protocols in the period leading up to Joint Leave until Eid al-Fitr 24-30 April and 01-07 May 2022, there has been a 2x increase in the number of people being monitored and reprimanded at tourist attractions.
The compliance rate during the implementation of Joint Leave, from 27 monitored provinces, it is known that there are still 49.5 percent of the people who do not comply with wearing masks in the restaurant or shop area, while in residential areas as many as 22.1 percent of the people do not comply.
Also Read:
Eid holidays are over, Covid-19 cases in Depok are starting to appear, Health Office: 11 positive educators
The mobility of people leaving the house during the Eid holiday in 2022 was 48.10 percent, while the mobility during Eid in the previous year was 3.64 percent. This is a fairly high increase in mobility of 44.46 percent.
"So I urge the public to continue to apply health protocols such as wearing masks, maintaining a relatively safe distance and washing hands. This is to minimize the ping-pong effect of COVID-19 transmission," concluded Wiku.
FOLLOW MORE NEWS ON GOOGLE NEWS