Suara.com – Currently, Tesla Incorporation is developing an in-house supercomputer codenamed Project Dojo. Its function handles large amounts of data, including videos from Tesla cars. To be processed into self-driving feature software material.
Alexander Yatskov is an expert Tesla hired from January 2022 as a thermal engineer. His job was to help design the cooling system for the Project Dojo computers.
Quoted by the news agency Between from Hindustan Times, Sunday (8/5/2022) Tesla Incorporation sued Alexander Yatskov. He is suspected of illegally transferring classified information on supercomputer technology to his own computer. Then hand over the "dummy" laptop for inspection to cover up the theft.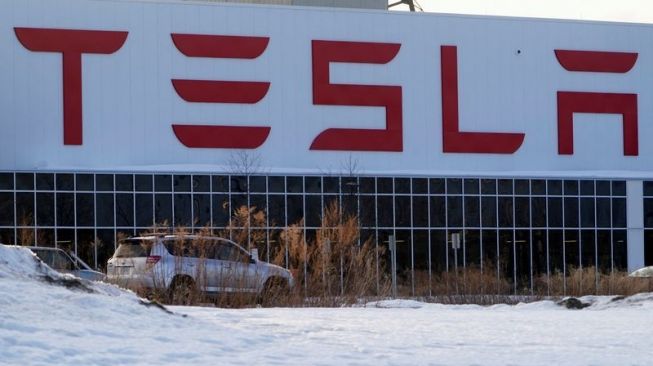 "This design and thermal data are confidential and closely guarded within Tesla," explained the electric car manufacturer, which has factories in China and Germany, in addition to the United States, among others.
Also Read:
Tesla Recalls 48,000 Model 3 Units Due to Speedometer Display Not Appearing
Tesla stated that Alexander Yatskov admitted to downloading classified information from Tesla's device onto his personal device, after being confronted.
He handed over a "dummy" computer for Tesla to examine, trying to cover his tracks, Tesla said.
Alexander Yatskov quit his job at Tesla on May 2, 2022, and refuses to return the information, Tesla wrote in his complaint.
In addition, Tesla also accused Alexander Yatskov of lying in his resume about his skills and work experience. He also violated a non-disclosure agreement that prohibited him from disclosing trade secrets.
Also Read:
Elon Musk Turns Out To Sell Some Tesla Shares To Acquire Twitter
"This is a case of the retention of a trade secret by an employee, who in his short time at Tesla had demonstrated a track record of lying, and then lied again by providing a dummy device to cover his tracks," Tesla said.
Tesla seeks appropriate compensation and redress, and seeks to stop Alexander Yatskov from spreading Tesla's trade secrets. As well as directing it to return all ownership data.
When contacted by telephone, Alexander Yatskov said he was not aware of the allegations, and declined to provide a statement.
FOLLOW MORE NEWS ON GOOGLE NEWS