Suara.com – Not all houses use a bell and some actually make their own house bell.
As did the owner of the house with a simple doorbell that uses a zinc iron and has gone viral on social media.
A video shared by the TikTok account @muh_fadly01 recently, was recorded by a courier who was about to deliver goods.
He was seen standing in front of a house that had a zinc iron fence.
Also Read:
Viral Shalawat and Eid Greetings from the Ukrainian Armed Forces
The man was heard greeting repeatedly to call the homeowner out.
However, the owner of the house did not come out. Until finally, he highlighted an inscription on zinc iron that read "bell" with an arrow next to it.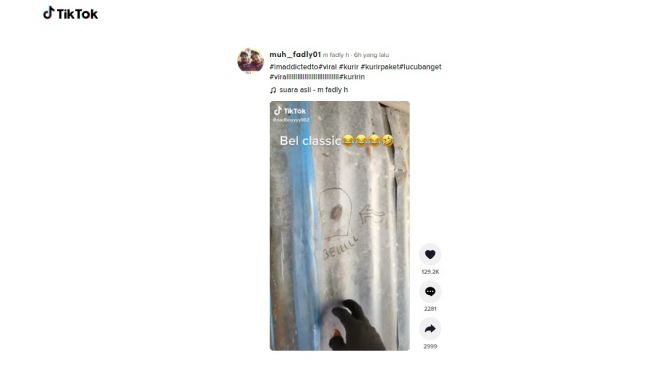 On the zinc iron, the homeowner drew a black circle in the box.
Apparently, the owner of the house found that his zinc iron part made a sound when pressed.
Therefore, homeowners draw a circle to resemble a house bell in general, which when pressed makes a sound.
Also Read:
Courier Heroic Action Saves Woman's Life While Delivering Pizza Viral, Netizens: He's a Guardian Angel
"Bel classic," write the account owner in the description on the video.
The post, which has been seen by more than 1.9 million views and liked more than 129,200 times by fellow TikTok users, has also garnered various comments.
"Bell with local wisdom," write account @awan_assu19
"There are just creative people's ideas," komentar @erumiya_
"Wow, it's true that I wrote it, when I pressed it, there was a sound," added @irwdyw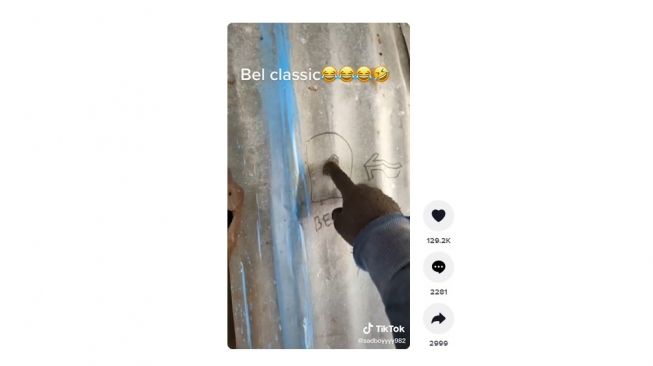 "I always think so," said @djuwitakoto
"Usually this is the behavior of children, hahaha," said @egaarfians
FOLLOW MORE NEWS ON GOOGLE NEWS