Suara.com – Aksi Cepat Tanggap (ACT) collaborated with Suara.com in humanitarian action. This time, a collaborative action between ACT and Suara.com by distributing ready-to-eat food to residents of North Cipete, South Jakarta, Friday (29/4/2022).
Suara.com editor-in-chief, Suwarjono, said that this humanitarian action was not the first time. This collaboration has been going on for the last 2 years.
He hopes for a collaboration between Suara.com with ACT can continue and not only in Jakarta, but also in areas outside Jakarta.
"This is already the second year, hopefully this will continue. Not only Jakarta but for other areas as well," said Suwarjono in North Cipete, South Jakarta, Friday (29/4/2022).
Also Read:
Have Fun Chat with the Actors of Kuntilanak 3 at the Suara.com Editorial Office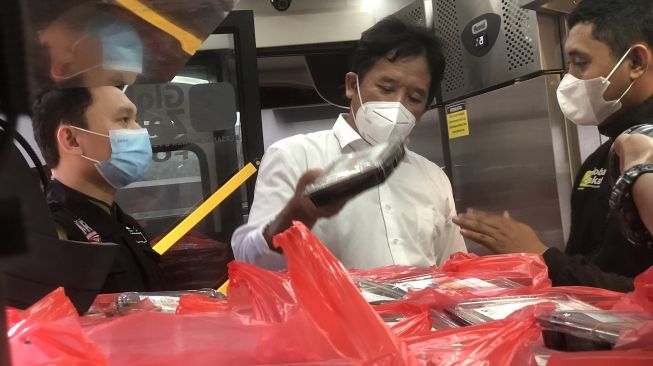 Meanwhile, Head of Marketing for ACT South Jakarta, Zubir Alfiansyah, hopes that the spirit of Ramadan will not go away as Idul Fitri 2022 draws near. Especially the spirit to share with others.
"Ramadan will leave us, but his spirit will not leave us, his spirit will not leave us," he said.
In collaboration with Suara.com this time, his party succeeded in producing 450 boxes of ready-to-eat food.
Uniquely, the food is served warm because it is produced directly on the food bus at the sharing location.
"Thank God we were able to produce about 450 boxes. And all of them are still warm," he said.
Also Read:
Suara.com Special Ramadan: Imsakiyah Schedule, Alms, Online Tadarus to Zakat Calculator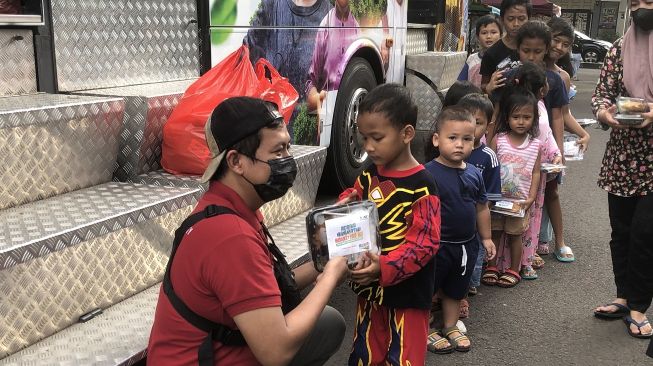 Meanwhile, a resident of North Cipete, Novitasari (35) said he was happy when he got ready-to-eat food. Moreover, the food received is still warm.
It was the first time he received ready-to-eat food that was still warm. Usually he receives the food in cold conditions.
"I'm happy, Alhamdulilah, it's been very helpful. Hopefully it will be more blessed," he concluded.
Contributors: Faqih Fathurrahman
FOLLOW MORE NEWS ON GOOGLE NEWS