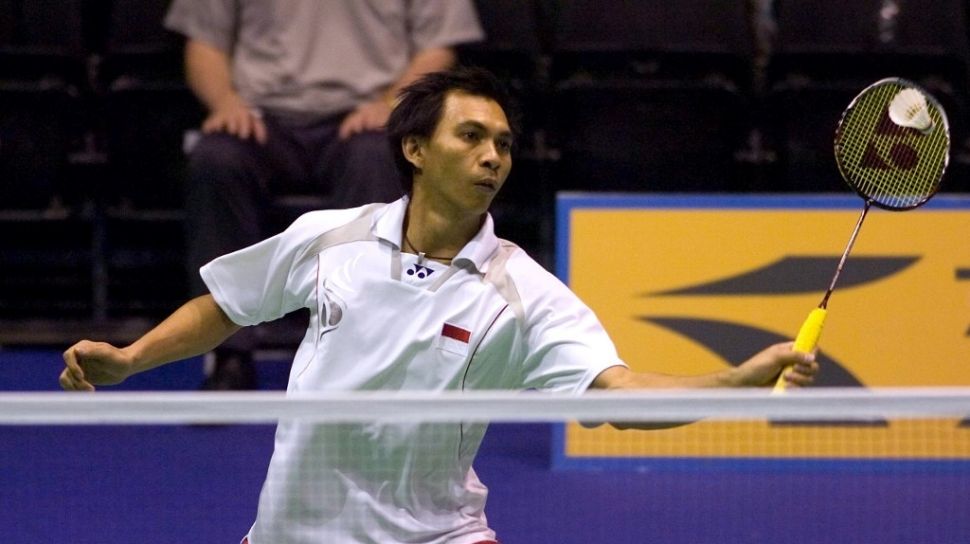 Suara.com – Indonesian badminton legend, Flandy Limpele, has appeared to have joined and started his work as an Indonesian mixed doubles coach with Nova WIdianto at the PBSI Pelatnas, Cipayung, Monday (18/4/2022).
This is a new job for Flandy Limpele after previously working for the Badminton Association of Malaysia (BAM). His contract in the neighboring country has expired since April 1, 2022.
After deciding not to extend the contract, Flandy was then recruited by PBSI to take care of the mixed doubles at Pelatnas with Nova Widianto.
The duo of these two trainers received a fairly heavy mission from PBSI. They must be able to pass two Indonesian mixed doubles representatives at the 2024 Paris Olympics.
Also Read:
Two Indonesian Mixed Doubles Qualify for Korea Open Quarter-Finals
Here Suara.com presents the profile of Flandy Limpele, the Indonesian mixed doubles coach at the Cipayung National Training Center.
Flandy Limpele is one of the legendary badminton players in Indonesia. This Minahasa blooded man was born in Manado, North Sulawesi, on February 9, 1974.
When he was young, Flandy Limpele honed his skills in the world of tepok bulu with the badminton club SGS Bandung.
This left-handed badminton player has competed in four Olympic events, namely Atlanta 1996, Sydney 2000, Athens 2004, and Beijing 2008.
Throughout his career in the world of tepok bulu, Limpele is a specialist in the doubles sector, whether it's as a men's doubles or mixed doubles.
Also Read:
Malaysian Men's Doubles Coach Destroyer Kevin/Marcus Returns to National Training, PBSI Happy
Initially, Limpele did appear as a mixed doubles pair in the 1990s. However, his impressive gait in the world arena was only created in the men's doubles sector.
FOLLOW MORE NEWS ON GOOGLE NEWS