Suara.com – The wife of businessman Putra Siregar, Septia Yetri Opani, has asked for justice for her husband, who is now in prison after being a suspect in a beating case with artist Rico Valentino.
"We are Indonesian citizens. We have the same rights for justice," wrote Septia quoted from InstaStory @septiasiregar17, Wednesday (27/4/2022).
Septia wondered why her husband could quickly be thrown into a detention cell. In fact, according to Septia, Putra Siregar is not a murderer or a corruptor.
"My husband is not a murderer. My husband is not a criminal. But why did my husband go to jail so quickly?" Septia wrote with a crying emoji.
Also Read:
Siregar's Son in Prison, Wife Crying to Celebrate Lebaran Together
Septia then mentioned that there was injustice behind the detention of Putra Siregar. He quoted a verse from the Koran which contains punishment for wrongdoers.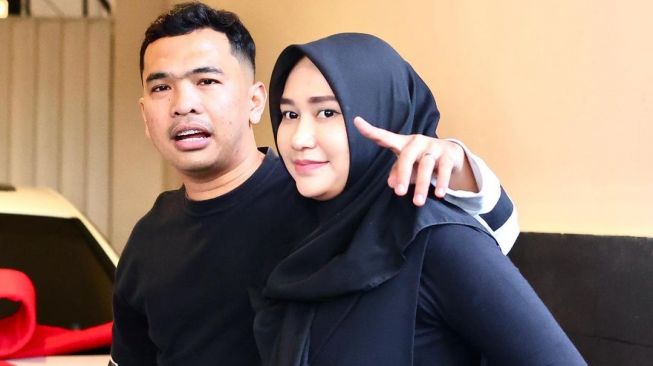 "Our Lord, indeed the person whom You put in hell, then indeed, You have humiliated him, and there is no helper for the unjust, QS Ali Imran: 192," he quoted.
Previously, Septia Siregar explained that Putra Siregar only defended his friend, Rico Valentino, who at that time was ganged up on. This was revealed by Septia in her recent upload while uploading her conversation on DM with Chandrika Chika.
In the same upload, Septia asked Chandrika Chika to testify honestly about what happened at the crime scene. When the incident happened, Chika was also there.
Putra Siregar and Rico Valentino allegedly ganged up on Nuralamsyah at a cafe in the Senopati area, South Jakarta, March 2, 2022.
Also Read:
Sensen warns Dimas not to be like Chandrika Chika: Protect Raffi Ahmad's good name
Meanwhile, Rico's side claimed he was also beaten by dozens of people outside the cafe until he was battered. Like Nuralamsyah, Rico also made a report at the police station.
FOLLOW MORE NEWS ON GOOGLE NEWS