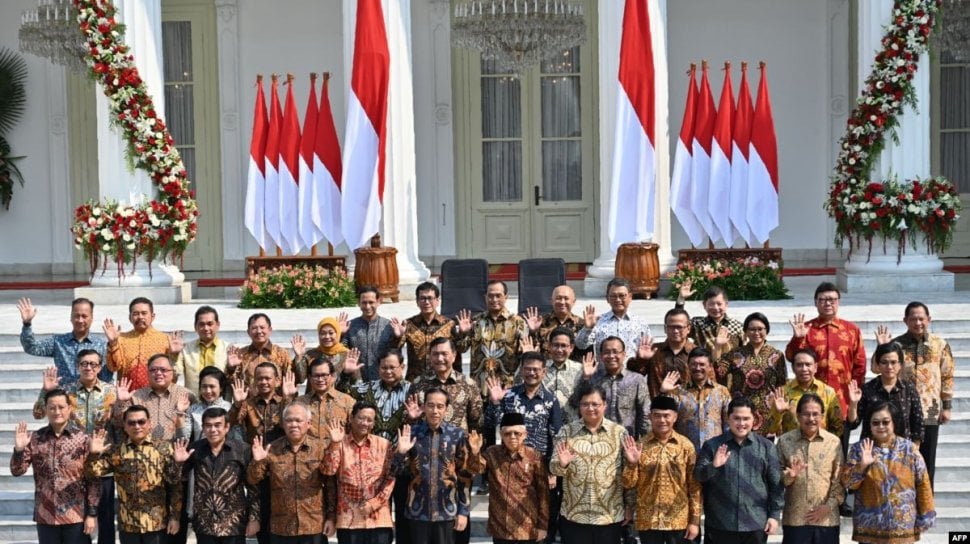 Suara.com – The chairman of the DPP Laskar Ganjar-Puan (LGP) Board of Trustees, H Mochtar Mohamad, asked President Joko Widodo or Jokowi to remind ministers who want to run in the 2024 presidential election not to abuse their positions to gain personal popularity.
He even asked Jokowi to replace ministers who were more focused on increasing their electability rather than focusing on the cabinet.
One of the ministers he gave an example of was the Minister of SOEs, Erick Thohir. According to him, Erick often takes advantage of his position to appear in public through various media.
"What we see, such as ET using an ATM machine to advertise himself, as well as in the videotron media at ET Airport sponsored by BRI and seen also on videotron around Jakarta showing the Minister of BUMN," said Mochtar in a written statement, Tuesday (26/4). /2022).
Also Read:
4 Jokowi Ministers Planning to Run for President, Observer Alludes to Professionalism
Even though according to Mochtar, Erick has a tough task at the moment where he is also responsible for the still weak economic condition due to the Covid-19 pandemic. Not to mention that the price of cooking oil, which is still high, is considered by Mochtar to be still the responsibility of Erick as a presidential assistant.
"The Minister of Trade and SOEs will immediately address the shortage, so it doesn't have an impact on the Jokowi government," he said.
Mochtar also mentioned the relevant ministers who have the task of dealing with price increases ahead of the 2022 Eid al-Fitr. He asked the ministers who have duties on this issue not to be flirtatious because they want to run in the 2024 presidential election.
On the same occasion, Mochtar conveyed the support from the Indonesian Santri Forum DPP for the pair Ganjar Pranowo and Puan Maharani in the 2024 presidential election. Ubaydillah Abdul Djalil LC, MA said that he joined in supporting Ganjar and Puan saw the figure of Ganjar who was a student from Central Java.
"We judge that Mas Ganjar is from among the students in Central Java. And of course we believe that Mas Ganjar can lead Indonesia in a better future," said Ubaydillah.
Also Read:
PKS Emphasizes People Want New Leaders, Jokowi Must Confirm He Will Not Nyapres Again
FOLLOW MORE NEWS ON GOOGLE NEWS