Suara.com – Chandrika Chika revealed the chronology of the beatings involving the PS Store boss, Putra Siregar. However, there was one moment that netizens highlighted and aroused suspicion.
He revealed the chronology in a message to Putra Siregar's wife, Septia Yetri Opani. In the message, Thoriq Halilintar's ex-girlfriend also admitted that she had no relationship with Putra Siregar.
Chandrika Chika admitted that when the incident happened she was with her friends. He admitted that he was close to someone. In addition, Chika admitted that he had just made up again with his friends, so he cried.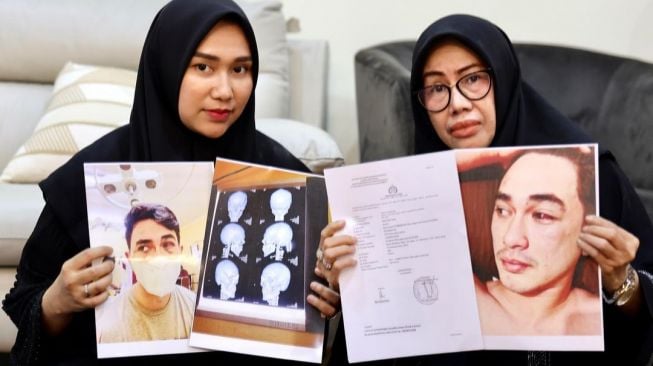 "There Chika is close to *****. Chika has absolutely no intention of causing a commotion. Chika is there chatting with Chika's friends because she just made up with Chika's friends," said Chika to Putra Siregar's wife in a message uploaded by Septia Yetri Opani on Instagram, Sunday (4/24/2022).
Also Read:
Chika Denies Having a Romance with Putra Siregar: By Allah, Die of Infidels!
Chika judged that her crying made her friends worry so that it attracted attention.
"Yes, maybe the children think Chika is okay because Chika is seen crying and Chika's crush has approached Chika several times, and they don't know why suddenly Rico fights," Chika explained.
"There, everything was separated, sis, including me, until I was also pushed," he continued.
But something caught the attention of netizens from the chronology told by Chandrika Chika.
"It doesn't make sense that he is sad because he was made a surprise, why did he run to Rico's desk? Then it's not possible that suddenly there was no wind, there was no rain, Sis Rico fought, until he was crushed again," commented Warganet @dianita **** suspicious.
Also Read:
Chandrika Chika Apologizes, Son of Siregar's Wife: Please Don't Involve My Husband Again
"Make new evidence, Sis, to the police, match it with the BAP, Cika, because the police version's version at the press conference was different from the Cika version that was DMed, Cika said to intervene but the police officer said Cika immediately walked away if I'm not mistaken," added another netizen.
FOLLOW MORE NEWS ON GOOGLE NEWS