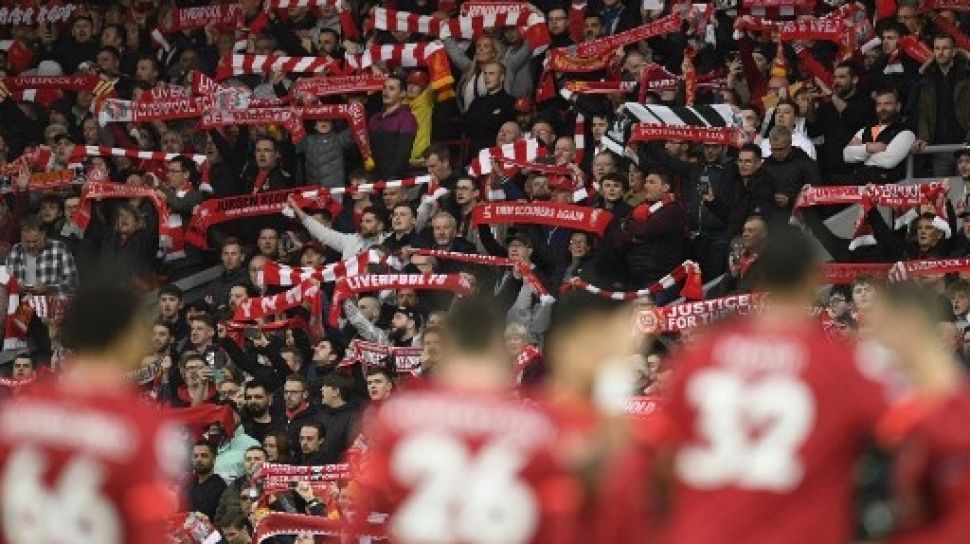 Suara.com – Here are four teams that could stop Liverpool from finishing the season with four titles or winning the Quadruple.
Liverpool can be said to be a team that is on the rise towards the end of this season. This is inseparable from the success of the Reds as a strong candidate for the title.
So far this season, Liverpool have collected one prestigious title, namely the English League Cup or Carabao Cup after winning on penalties over Chelsea.
After winning that one title, it turns out that Liverpool still has the opportunity to win three other titles namely the FA Cup, Premier League and Champions League at the end of this season.
Also Read:
Arsenal vs Manchester United Results: The Gunners While Leading 2-1
In the FA Cup, Liverpool have ensured a ticket to the final. While in the Premier League, the Reds are only one point adrift of the top of the standings with six games remaining. Then in the Champions League, the team from Merseyside has penetrated the semifinals.
As a result, Liverpool have the possibility of winning the remaining three titles and setting a record as the first English team to win the Quadruple.
Until now, Manchester United is the only English team that has won more than two titles in one season, in 1999.
The rest, other English teams are only able to win a maximum of two titles in a season. Because of this fact, Liverpool also has the potential to set a record.
But Liverpool's effort to reach the Quadruple does not seem as easy as turning the palm of the hand. Moreover, there are four teams that might be able to tackle the Reds' steps.
Also Read:
Manchester City hit by a storm of injuries, Guardiola: Wingers must be defenders!
Which team is it? Here's a summary.
FOLLOW MORE NEWS ON GOOGLE NEWS