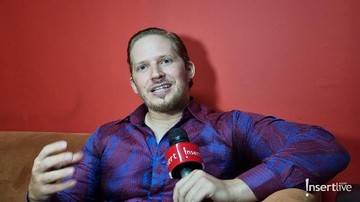 Newsdelivers.com, Insertlive –
Daood Abdullah Al Daood (35) or known as Daood Debu was one of the victims of a fatal accident on the Pasuruan-Probolinggo (Paspro) Toll Road.
According to the police, Daood was seriously injured in the accident. Through a short message, Ibrahim as Debu's manager revealed the current condition of Daood.
"Daood broke a leg bone, but Alhamdulillah his condition is stable. He is being transferred to Surabaya to operate. His condition is still critical, so please pray for it," said Ibrahim in a short message.
Ibrahim asserted that the only members of the Dust who boarded the ill-fated car were Daood and some of his relatives.
"The information I got from the family who was guarding there was that there was only one person in the car from a DEBU member, namely Daood (drummer)," he explained.
Daood was seriously injured along with Umar (28). In addition, there were also minor injuries, namely Jamilah Binti Abdul Qadir and the driver named Miarto.
Meanwhile, the victims who died were identified as a married couple named Firdaus (31) and Al Haddad Amal Sheikh Aidaros (30), a Malaysian citizen.
All of the dead and injured are at the dr Mochammad Saleh Hospital, Probolinggo City.
(dia/fik)