The CODA film finally took home the 2022 Oscar award in the Best Picture category. What makes this film unique is that most of the films use sign language. But the CODA film is not the first film to use sign language, Beauties, before there have been several films that use sign language in it.
Let's take a look at a series of films that use sign language!
1. Sound of Metal (2019)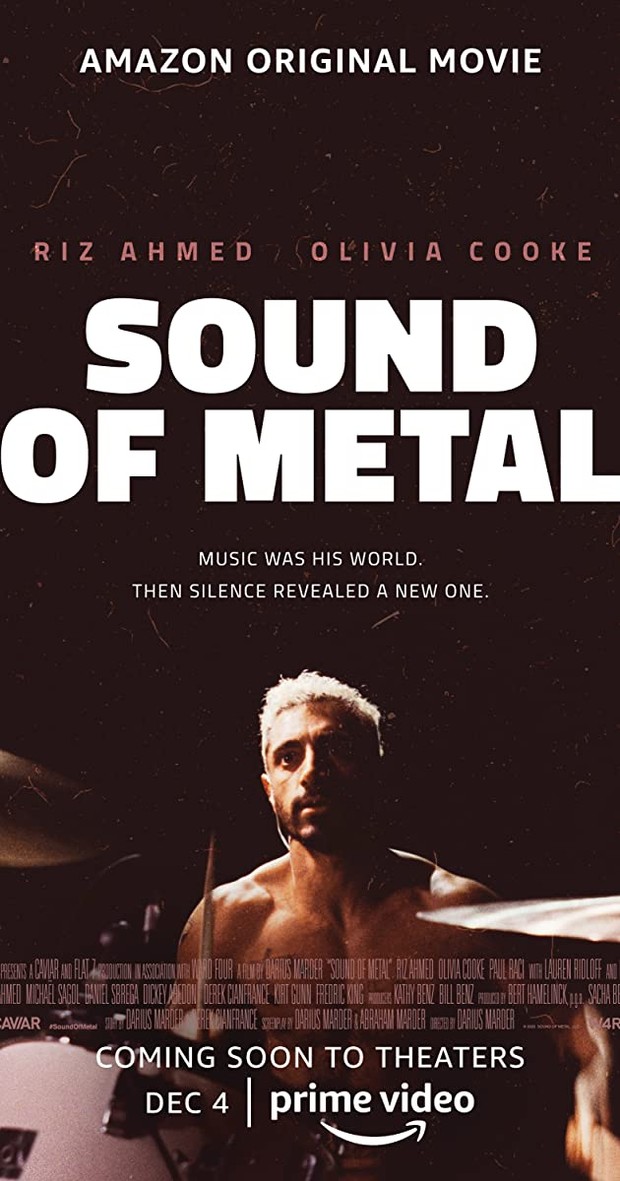 Sound of Metal / foto: imdb.com
What if drummer from heavy metal band, suddenly lost his hearing? This premise is lifted in the film Sound of Metal. The story centers on Reuben, a drummer whose life became chaotic when he began to lose his hearing. When the doctor told Ruben that he had partially lost his hearing and continued to deteriorate, Ruben refused the doctor's recommendation to eliminate all loud noises.
Ruben still insists on performing together band-his. Obviously, Ruben's choice did not turn out well. As a result, he became deaf and had to live in a shelter with deaf adults.
Film Sound of Metal directed by Darius Marder and starring Riz Ahmed as Ruben. The film received Oscar nominations for 2021 for Best Picture, Best Original Screenplay, Best Actor and Best Supporting Actor.
2. A Quiet Place (2018)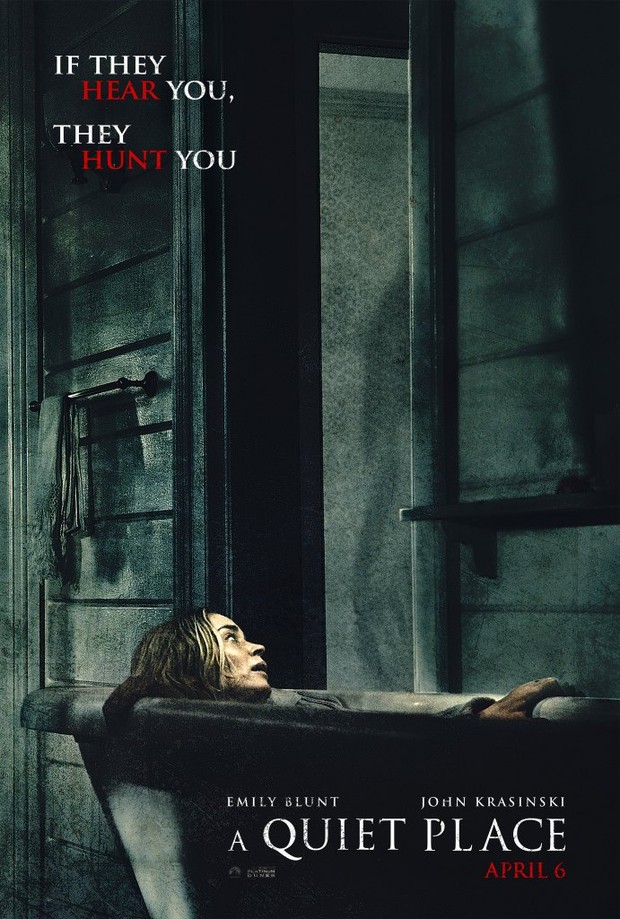 A Quiet Place / foto: imdb.com
Film A Quiet Place starring Emily Blunt has become the favorite horror film of many people. The film, which was released in 2018, uses sign language in it. Directed by John Krasinski, this film has a sequel, A Quiet Place Part II released in 2021.
Film A Quiet Place tells the story of a desperate family trying to survive in the world post-apocalyptic, inhabited by blind monsters with hyper-sensitive hearing. These blind monsters only attack the noise.
In addition, the Abbotts had a daughter who was deaf. Finally they communicate with ASL (America Sign Language) to give direction to each other. Since they couldn't speak to avoid the hungry monsters, the family tried to hold on and communicate with ASL.
3. The Shape of Water (2017)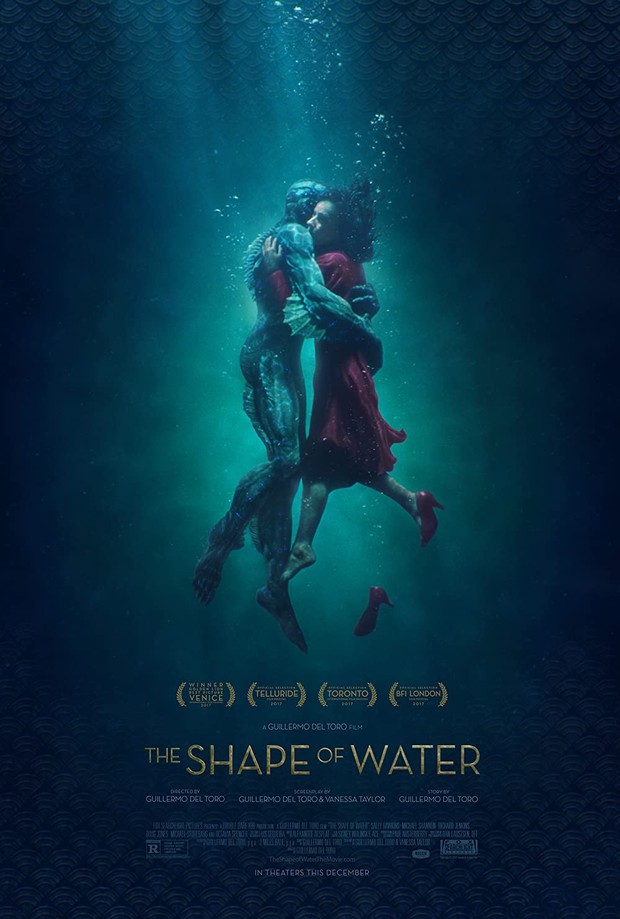 The Shape of Water / foto: imdb.com
Fantasy romantic story featured in movie The Shape of Water directed by Guillermo del Toro. This film won many awards, one of which won Best Picture and Best Director at the 2018 Oscars.
This film tells the story of Elisa Esposito, a mute cleaner who works in a secret government laboratory. Elisa only communicates through sign language and leads a routine life. One day, Elisa was curious about a mysterious creature from the South American River that was captured by Colonel Richard and brought to the laboratory.
Elisa then meets The Amphibi Man. He visits her secretly and begins to form a relationship. Feeling alive The Amphibi Man threatened, Elisa tries to help him escape death at the hands of the evil colonel.
4. Hush (2016)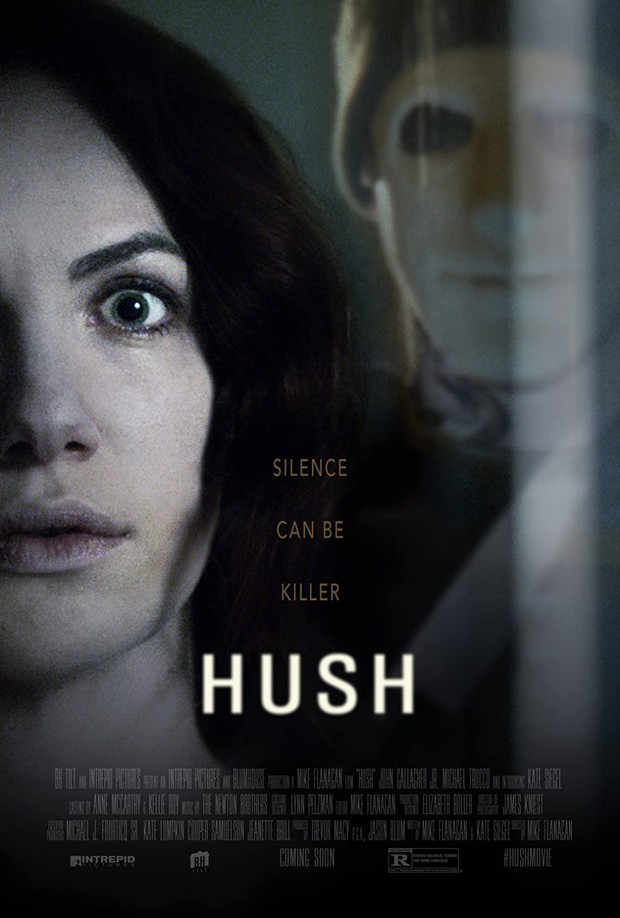 Hush / photo: imdb.com
Just like the movie A Quite Place, film Hush also havegenre horror with sign language in it. The film is directed by Mike Flanagan starring Kate Siegel. Even though it includes underated, This film is a favorite for some people.
Film Hush centers on Maddie Young, a deaf and mute novelist who left New York and lives a secluded life in the woods. One day, her friend Sarah came to visit to return a copy of her book. Unknowingly, a masked killer stalks Sarah all the way to Maddie's house.
The killer then kills Sarah. Knowing that Maddie lives in the house, the killer then hunts for Maddie. This mute and deaf novelist is forced to fight to survive the pursuit of the masked killer.
5. Children of a Lesser God (1986)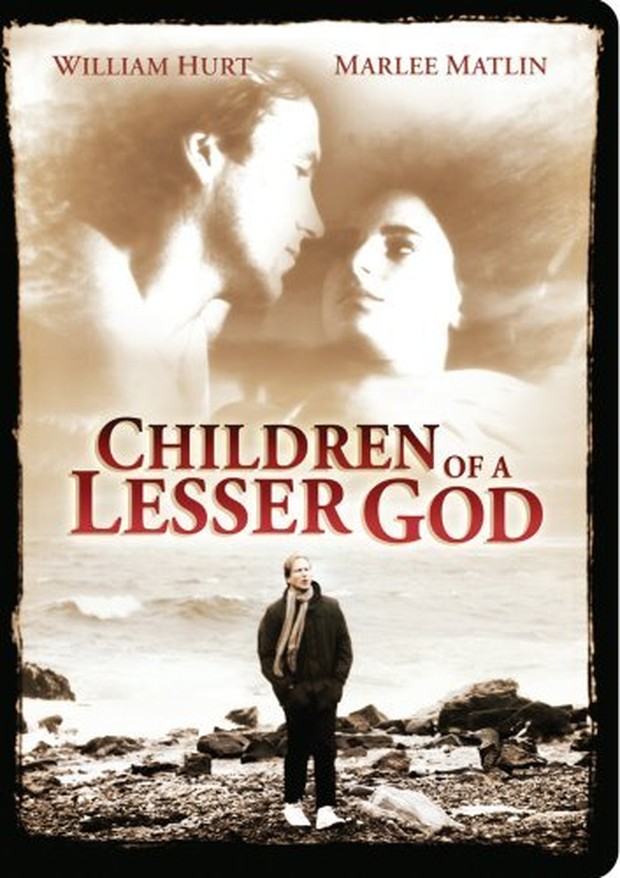 Children of a Lesser God / foto: imdb.com
Although an old movie, but Children of a Lesser God including the must-see legendary film, Beauties. films withgenre This romantic drama that aired in 1986 received 4 Oscar nominations including the Best Picture category and won Best Actress for Marlee Matlin. Marlee became the youngest Oscar recipient for Best Actress and the first deaf actress to win an Oscar.
Reported from Hollywood Insider, the film follows James Leeds, a speech teacher with Sarah Norman, a young woman who works as a cleaner at a deaf school. The two then form a relationship that is contrary to each other's ideology while creating a romantic relationship.
So, those are 5 films that use sign language in them. Which beauties have you watched before?
—
Want to be one of the readers who can take part in various exciting events at Beautynesia? Come on, join the reader community Beautynesia B-Nation! The method REGISTER HERE!
(fip/fip)