Suara.com – A more affordable price, cheaper costs and maintenance, making it easier to clean without the help of a housekeeper are some of the advantages that you get when buying a small house.
However, a small house also has its own challenges, especially regarding the space to move around in the house. And if the interior design is not applied properly, it can make the house feel cramped and cramped.
That's why, apart from the need to present an essential and functional interior, a small house also requires a multifunctional interior. One room that can be used for various activities can save space in a house that has limited space.
You can use some interior design tricks to make the room in a small house more multifunctional. Starting from the selection and placement of multifunctional furniture, layout, or utilizing empty space.
Also Read:
Bukber Preparation at Home, Check Out 5 Tips for Decorating and Tidying Your Home
Dekoruma has collected five tricks to create a multifunctional space in a small residence that is not impossible to realize and of course easy to apply in your home.
1. Build Multifunctional Built-in Furniture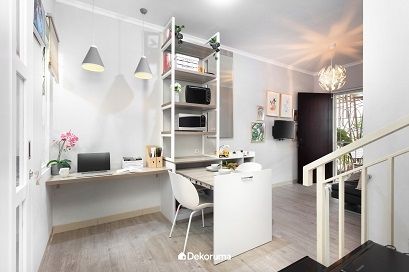 The choice of loose furniture or furniture that is independent and multifunctional does already exist and is quite diverse. However, building your own built-in furniture designed to maximize its multifunctionality will be much more practical and beneficial in the long run.
Working with an interior designer, you can make your own multifunctional furniture according to your needs. Outsmarting the living area that is not too big, this homeowner built furniture that combines a work desk, a dining table that can be pushed in, and a display shelf in a furniture set like this one.
2. Smart Furniture That Makes One Room Have Two Functions
Also Read:
These are the 5 most ideal home window placements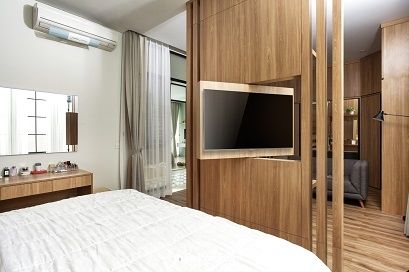 Another example of multifunctional furniture is smart furniture that can provide two functions in one room like this. TV rack whose panels can be rotated 360 degrees. That way, you can watch television from one side of the room and from the other side of the room.