Newsdelivers.com
–
Entering the second week of the fast of Ramadan, it means that Muslims are half way to celebrating Victory Day or Lebaran Day. Apart from being synonymous with new clothes and "sticky greetings", Eid is also closely related to cleaning the house.
Some people do deep cleaning at his house in order to get comfort when entertaining guests on Eid Day. If you are one of the people who make a habit of cleaning the house before Eid, it's a good idea to listen to this article to the end.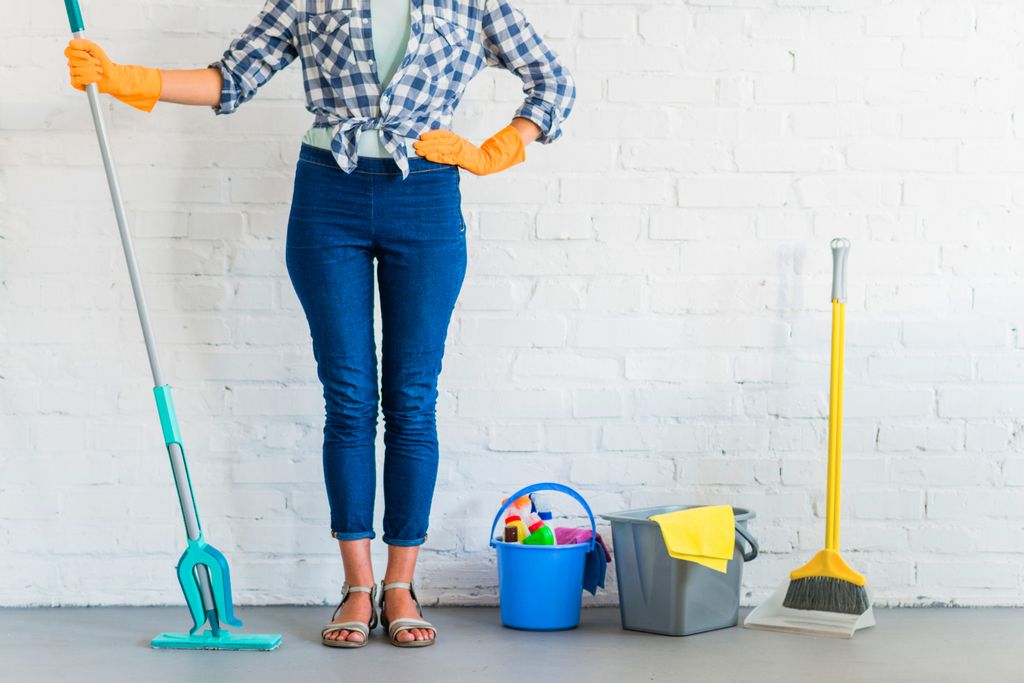 Cleaning the house. (Photo: Freepik.com/freepik)
The reason is, Beautynesia will reveal some common mistakes in cleaning the house that you should not repeat at this time deep cleaning ahead of the holidays. What are these mistakes? Compiled from Insiders, let's check it out!
Use a lot of detergent to clean
Laundry detergent produces foam. Some people think that a lot of foam is an indicator of cleanliness. That's not always the case though. On the other hand, most detergents are bad for clothes.
illustration of washing clothes. (Photo: masterclass.com)
Speaking to Reader's Digest, Mary Gagliardi, a scientist at The Clorox Company, said using more detergent than the manufacturer recommends can actually cause residue to build up on clothes. Worse yet, your washing machine can be damaged.
Clean Stainless Steel Use Chlorine
You may want to make furniture stainless steel You are clean and shiny again like new when Lebaran Day arrives. However, cleaning it with chlorine chemicals is not a good option, yes, Beauties. If it is already over, be sure to rinse it off as quickly and completely as possible.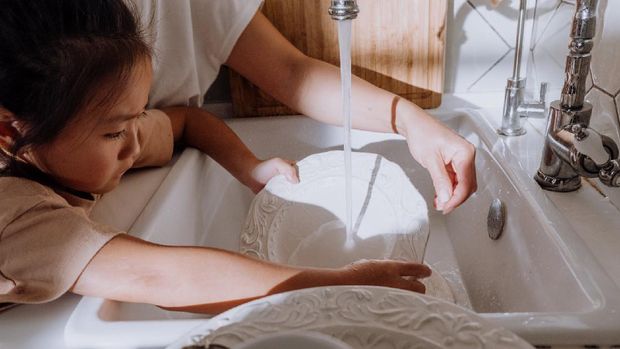 Illustration of washing dishes. (Photo: Pexels.com/cottonbro)
Another mistake also occurs when you scrub the surface of the furniture stainless steel with iron sponge. BIG NO! It can scratch the surface stainless steel and make it more susceptible to rust and staining later on.
According to the American Cleaning Institute, you only need to clean the equipment stainless steel using a microfiber towel dipped in warm water and a mild detergent.
Wiping Windows During the Day
In order to ensure the cleanliness of the windows, some people clean them during the day. If you're one of the culprits, you'd better stop now, OK, Beauties. The reason is, cleaning windows during the day even leaves the form of scratches when dry. No believe? Prove it yourself.
Carpet Cleaning
Accidentally, soy sauce or coffee may spill on the carpet in your home. Instead of cleaning it by rinsing the carpet with a stain remover and scrubbing it, it is better to just clean it in a gentle way.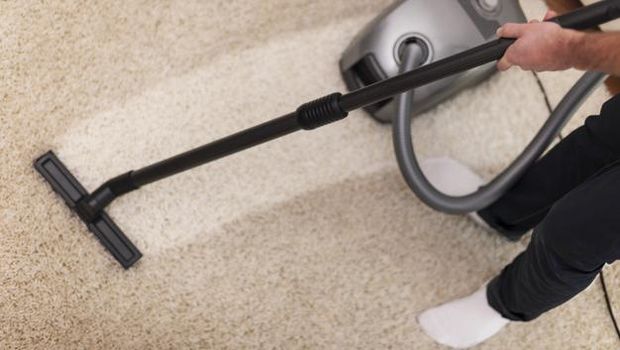 Illustration of cleaning the carpet. (Photo: freepik.com)/ Photo: Astari Dewi Larasati
According to the Forte of Good Housekeeping, wetting carpet stains with a cleaner will actually leave a more concentrated color residue. Plus, excess moisture can cause damage and later mold growth.
So, it's best if you spray enough cleaning fluid, then absorb the dirt with a clean and dry cloth, not rubbing it. Then, spray plain water and wipe until the carpet is dry.
***
Want to be one of the readers who can follow a variety of event fun in Beautynesia? Come on, join the Beautynesia reader community, B-Nation. The method REGISTER HERE!
(do / do)