Suara.com – Ade Armando's legal team explained the facts behind the beating of his client during a demonstration that took place in front of the Indonesian Parliament Building, last Monday (11/4/2022). Allegedly, the beating started from a provocation by the women.
Aulia Fahmi as a lawyer said, initially Ade was interviewed by the media crew at the scene. Not long after, there were mothers who provoked by throwing words like buzzers to religious penitents.
"Ade Armando was interviewed by the media. In the middle of the interview, there were mothers who provoked him by shouting buzzers, blasphemers of religion and others," said Fahmi in the Kebayoran Baru area, South Jakarta, Thursday (14/4/2022).
The masses who heard the provocation, said Fahmi, immediately surrounded Ade Armando. He said that the social media activist had wanted to get out of the crowd because he felt the situation was not conducive.
Also Read:
Ade Armando Experiences Bladder Disorders, Lawyers Suspect Due to Trousers and Stomping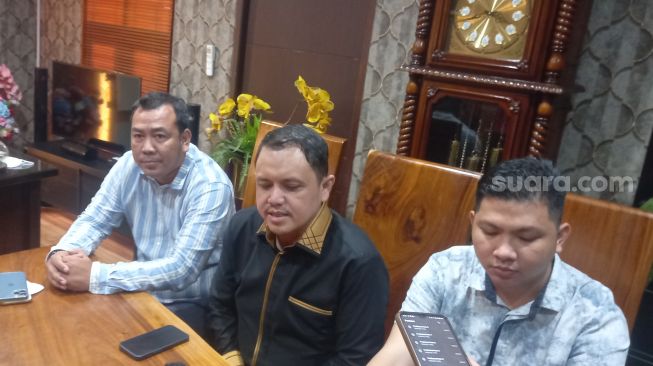 "When the crowd came out, there was a beating, some were shouting, holding, and hitting. Then the rest of the crowd joined in until they were disarmed and trampled on," he continued.
Driver Ojol The Assistant
When the incident took place, Ade's cell phone fell. Luckily, the mobile phone was immediately rescued by an ojek driver online.
"So here's the info, when Ade Armando was beaten, his cellphone fell, his cellphone was saved by the ojol driver. The ojol driver called the top number, which turned out to be a colleague at the office," said Fahmi.
Fahmi continued, Ade's mobile phone was immediately returned by the online motorcycle taxi driver. He also appreciated the action.
Also Read:
Saiful Mujani: I don't like Ade Armando OK, but you have no right to prevent him from living in this country
"So the cellphone was returned. So that's why we also appreciate the ojol driver, who is still very kind, holding his cellphone, contacted his friend and then gave it back to Ade," he continued.