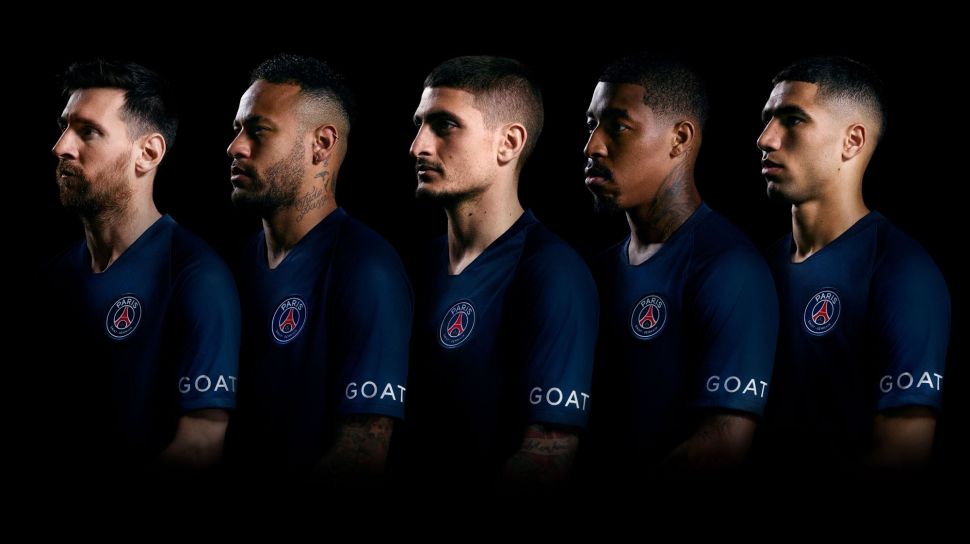 Suara.com – Paris Saint-Germain (PSG) striker Lionel Messi will wear a jersey with GOAT written on his sleeve along with the rest of the Les Perisiens squad. This comes after PSG announced a multi-year partnership with the lifestyle platform.
Launch International GoalsThursday (14/4/2022), GOAT have joined PSG as an official partner until the end of the season and, from 1 July onwards, their brand name will be printed on the sleeves of training, warm-up and matchday jerseys.
The online platform, which offers luxury clothing and accessories through key marketplaces and resale, has more than 30 million members worldwide and will now benefit from more exposure after signing a deal with the Ligue 1 giants.
In PSG's latest upload, Lionel Messi along with Neymar, Marco Verrati, Georginio Wijnaldum and Achraf Hakimi became models of the inauguration of PSG's latest sponsor.
Also Read:
Wayne Rooney and Ronaldo insinuate each other until they bring up Lionel Messi
While Kylian Mbappe was absent from uploading the photo amid speculation his future was rumored to be leaving for Real Madrid on a free transfer.
"We are delighted to welcome GOAT into the Paris Saint-Germain family. Thanks to this partnership, GOAT joins the stringent list of club partners present on our symbolic jersey," said PSG's Chief Partnerships Officer, Marc Armstrong.
"GOAT is an ideal partner for the club. It strengthens our position as a sport and style icon with fans around the world."
"Together, we will develop engaging and creative experiences to delight fans everywhere."
Eddy Lu, co-founder and CEO of the GOAT group added: "Paris Saint-Germain is one of the most influential clubs in the world and we are delighted to partner with them to continue to build our global community."
Also Read:
5 flashy records that were broken by Karim Benzema after his hat-trick to the Chelsea goal
"We are bringing together two great lifestyle brands to unite and mobilize a worldwide community of athletes, creatives and fans."