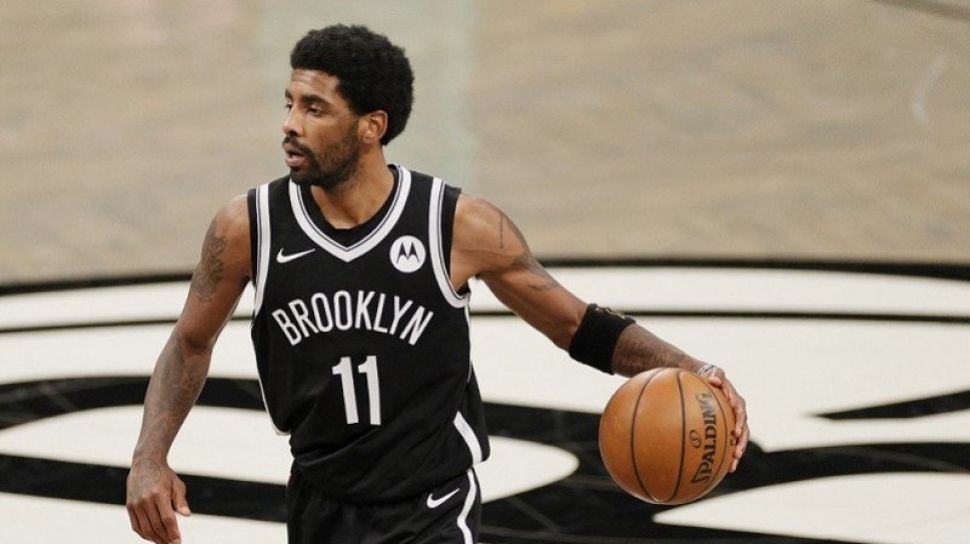 Suara.com – Kyrie Irving displayed his best game by collecting 34 points when he led the Brooklyn Nets to a 115-108 win over the Cleveland Cavaliers in the 2021-2022 NBA Eastern Conference play-in match in New York, United States, Wednesday WIB.
The win makes the Brooklyn Nets the seventh seed in the Eastern Conference play-offs and will open a first-round series against the Celtics in Boston on Sunday.
This Friday the Cavaliers will host the winner of the Charlotte Hornets against the Atlanta Hawks on Thursday morning CEST to determine which team is the eighth seed to kick off their first-round play-off against top seed Miami Heat.
Irving, a former Cavaliers guard, had his first 12 shots and also made 12 assists. He was successful on his first throw with 10 minutes remaining of the game. Irving made 12 of his 15 on-field throws, 3 of his total 6 three-pointers, and all of 7 free throws.
Also Read:
Best Luka Doncic and Joel Embiid in Last Week of the Regular Season
But Kevin Durant hit a string of important throws in the fourth quarter for the Nets after the Cavaliers had leveled for six points.
Durant finished with 25 points, five rebounds, 11 assists, three blocks, and two steals. He also made 27 assists in his last two games.
His partner, Bruce Brown, had 18 points, nine rebounds, eight assists and three steals.
Cleveland's Darius Garland heated up in the fourth quarter to cut his team's 22-point deficit to 88-82 with 8 minutes 43 seconds left before Durant hit a three-pointer. Garland finished with 34 points and five assists.
Evan Mobley contributed 19 points and seven rebounds for the Cavaliers, while Kevin Love had 14 points and 13 rebounds, the most in this game.
Brooklyn led 85-73 into the fourth quarter.
Irving had 28 points and nine assists in the quarter, while Durant had 16 points and 11 assists. Garland had 18 points after three periods.
The Cavs can be strengthened again by Jarrett Allen in Friday's match local time. The All-Star Center has been sidelined since being injured on March 6 when he broke his finger.
[Reuters / Antara]