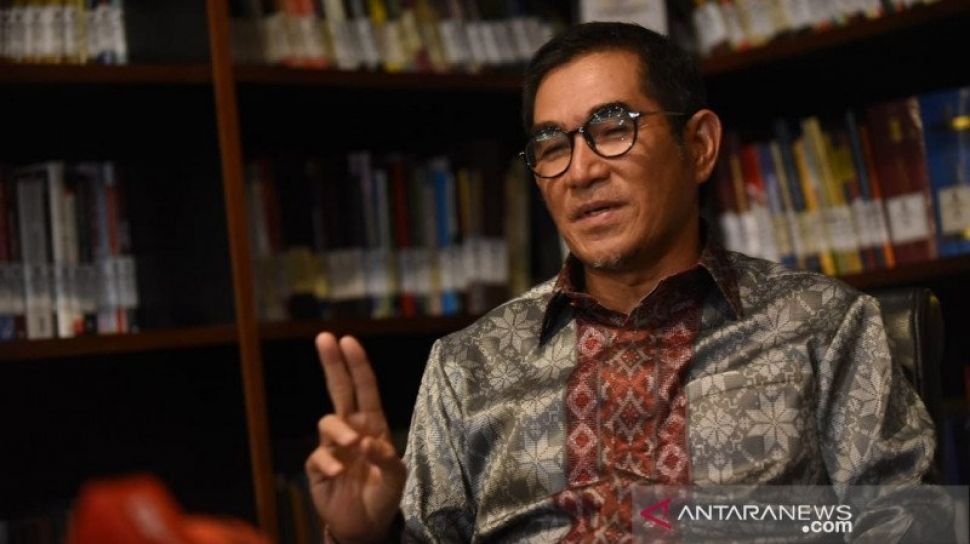 Suara.com – The Indonesian Muslim Student Union (SEMMI) vehemently denied that the General Chairperson of Syarikat Indonesia (SI) Hamdan Zoelva was accused of being one of the mentors behind the April 11, 2022 demonstration in Jakarta.
"As one of the nation's leaders, we firmly believe that Kakanda Hamdan Zoelva cannot be one of the mentors, even the mastermind behind today's action," said Secretary General of the SEMMI Executive Board (PB) M Saputra Adhi Lesmana in a written statement received in Jakarta, Monday (11/4/2022).
This was conveyed by him, because a chain message was circulating on WhatsApp that mentioned Hamdan Zoelva as one of the mentors and masterminds of the April 11 demonstration.
"It is a provocative act, reprehensible, and also tarnishes the good name of Syarikat Islam or SEMMI," he said as reported. Between.
Also Read:
Facing the April 11, 2022 Action, Polda Metro: Avoid Monas and DPR Areas
According to him, as one of the leaders of the movement and the end of legal science, Hamdan is unlikely to use approaches that are contrary to the national values ​​he believes in.
Hamdan Zoelva, he said, fully supports people's freedom of expression as a form of democracy. However, he certainly is unlikely to want to do something that is contrary to the science and values ​​he believes in, he also said.
He added that Hamdan is currently focused on growing the Islamic Company since he was elected as the General Chairman. In the religious organization, the former Chairman of the Constitutional Court (MK) is intensely fighting for the people in the economic field.
"SEMMI as a wing organization is even tasked with raising the organization with a focus on overseeing the economic issues of the people," said the young man from Bandung.
"So, once again, we emphasize that being a provocateur is not the path of struggle that Kakanda Hamdan has chosen, so that all the accusations are just an attempt to divide the people and at the same time oppress him," he added.
Also Read:
09.30 WIB: The Parliament Building is Still Quiet, the Student Mass Has Not Been Seen
Regarding the chain message that dragged the name of the former Chief Justice of the Constitutional Court, Hamdan Zoelva has denied it through the Twitter account @hamdanzoelva.
"I just heard that there was a student action on April 11. I was even more surprised when I mentioned my name as one of the mentors. Obviously the information is misleading and irresponsible," said Hamdan Zoelva.