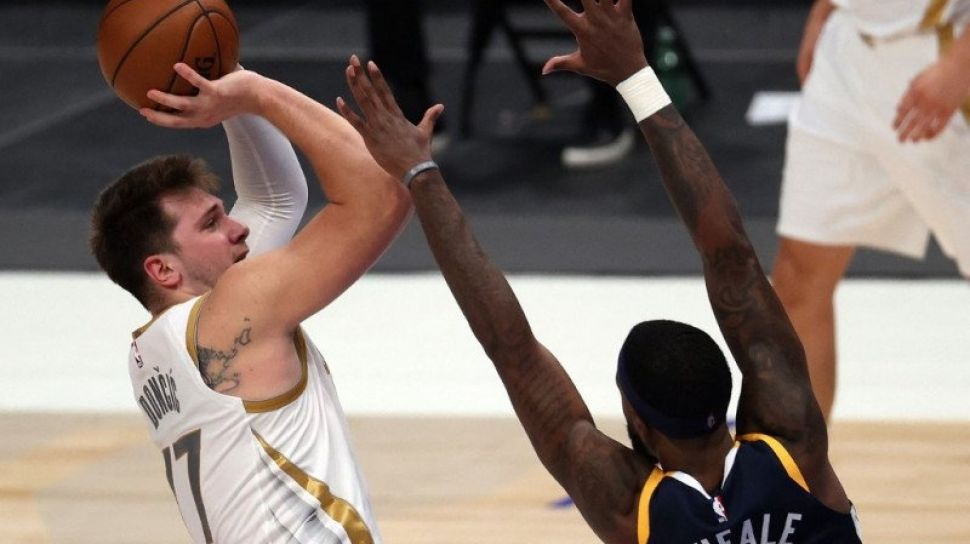 Suara.com – Luka Doncic had 26 points, 14 assists and eight rebounds as the Dallas Mavericks reached their 50th win by beating the hosts Detroit Pistons 131-113 on Thursday (7/4/2022) EST.
As reported by Reuters, the last time the Mavs (50-30 win-loss record) had 50 regular season wins was in 2014-15. Doncic failed to reach 30 points for the first time in six games, but the Mavs won for the fifth time in their last six games.
Jalen Brunson had 24 points, six rebounds and three assists, while Spencer Dinwiddie and Dorian Finney-Smith each had 13 points. Marquese Chriss and Josh Green each added 12 points.
Cade Cunningham leads the Pistons (23-57 win-loss record) with 25 points, nine assists and seven rebounds. Isaiah Stewart had 19 points and 14 rebounds while Braxton Key had 14 points. Saben Lee and Killian Hayes each added 11 points, while Jamorko Pickett also contributed 10.
Also Read:
Top 5 Sport: Declared Fit, Marc Marquez is back racing this weekend in Austin
The Mavericks managed to shoot with 56.3 percent accuracy in the game and held the Pistons to just 42.7 percent.
Doncic had 16 points and six assists in the first half as Dallas took a 65-58 lead. The combination of Brunson (13) and Dinwiddle (11) resulted in 24 points.
Key led the Pistons with 12 points and three of his teammates contributed 10 points each.
Reggie Bullock hit two three-pointers in just over a minute in the third quarter to give the Mavs an 82-69 lead. Cunningham scored twice and added two assists in the next two minutes to cut Dallas' lead to 84-77.
The Mavs then scored a streak of 9-0. Brunson ignited it by netting in succession. Doncic hit a three-pointer, then found Finney-Smith to dunk for cover.
Also Read:
LA Lakers Failed To Make NBA Playoffs, Anthony Davis Doesn't Want To Make Excuses
Cunningham hit three-pointers in the final two seconds of the quarter but the Pistons were still 86-99 ahead of the fourth.