Suara.com – Dates are known as one of the fruits with a fairly diverse nutritional content, ranging from minerals, vitamins, and fiber. Besides being beneficial for health, apparently this content can also improve beauty. What are the benefits of dates for beauty that you may not know?
Starting from skin rejuvenation, getting rid of acne, to treating dry lips, you can do various things by consuming dates regularly. Quoted from the page life berrys, The following are the benefits of dates for beauty.
Lifting Blackheads
The content of vitamin A in dates is believed to help remove dead skin cells, including stubborn blackheads that often appear in the nose area. By removing blackheads and dead skin on the face, it will make your skin healthier and more radiant.
Also Read:
Chia Seed Chocolate Pudding Recipe, Very Simple For Iftar Menu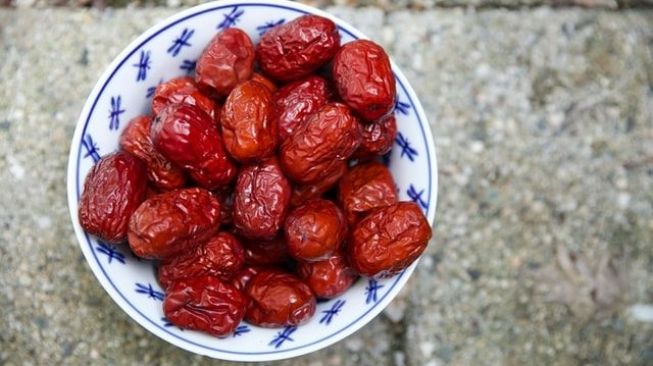 Helps Skin Rejuvenation
One way to rejuvenate the skin is exfoliating dead skin. By using fresh dates, whole milk, and semolina, you can make a natural mask for skin rejuvenation.
The trick, apply the mixture with lime juice or orange juice to the face area that needs rejuvenation.
Sunburn Relief
The nutritional content of dates is proven to treat sunburned skin. In addition, the antioxidants in dates can help protect against free radicals and UV rays so as to prevent skin from premature aging.
Also Read:
6 Unique Facts about Dates, the Fruit Identical to the Month of Ramadan
Remove Acne
The high content of B vitamins in dates is proven to help treat acne on the face. The trick, just mix the dates that have been pounded with honey and paste it on the pimple.
Dates also contain protein and antioxidants that can prevent all skin infections that cause acne.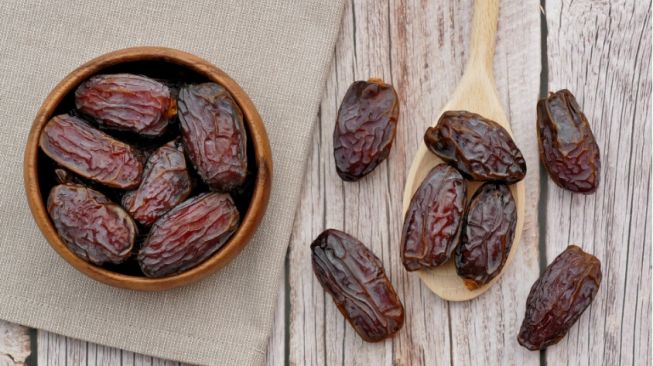 Caring for Dry Lips
Another beauty benefit of dates is treating dry lips. By consuming dates, you can strengthen your immune system and protect your lips from pollutants, toxins, and infections that can dry them out.
To make the results more effective, soak the dates in goat's milk overnight before eating.
Anti-Aging
The benefits of dates for the next beauty is to prevent premature aging. Dates are known as one of the fruits that can enrich the blood nutrients in the body so that it helps to get younger looking skin.
In addition, the antioxidant content in it can also prevent free radicals which are one of the causes of premature aging of the skin.
Contributors: Hillary Sekar Pawestri
In this blessed month of Ramadan, let us lighten the burden of our fellow brothers who are in trouble. Sharing while adding to the practice of late food alms together Suara.com on the Indonesia Dermawan page.
To directly input the amount of alms, please CLICK HERE!