Suara.com – The trend of buying food and making it into one container is often carried out by content creators. This also often goes viral because it attracts a lot of netizens' attention.
A man decided to buy a typical Sundanese snack, cirambay, for Rp. 100,000. He then shared this moment through his TikTok account @yudhapangestu24.
In the upload, he showed the process of making cirambay Rp100,000 to be made into one. One portion of cirambay is sold for Rp10 thousand.
He then got 10 portions of cirambay to make one. The lady selling this cirambay did not mind and immediately made this cirambay.
Also Read:
Can Make You Drool! His name is Sambel Cobek, this unique iftar menu typical of Wonosobo is suitable for spicy lovers
The ten portions of cirambay were then immediately fried in hot oil. The seller said cirambay can't be fried too long. The reason is, fried cirambay too long can turn into crackers.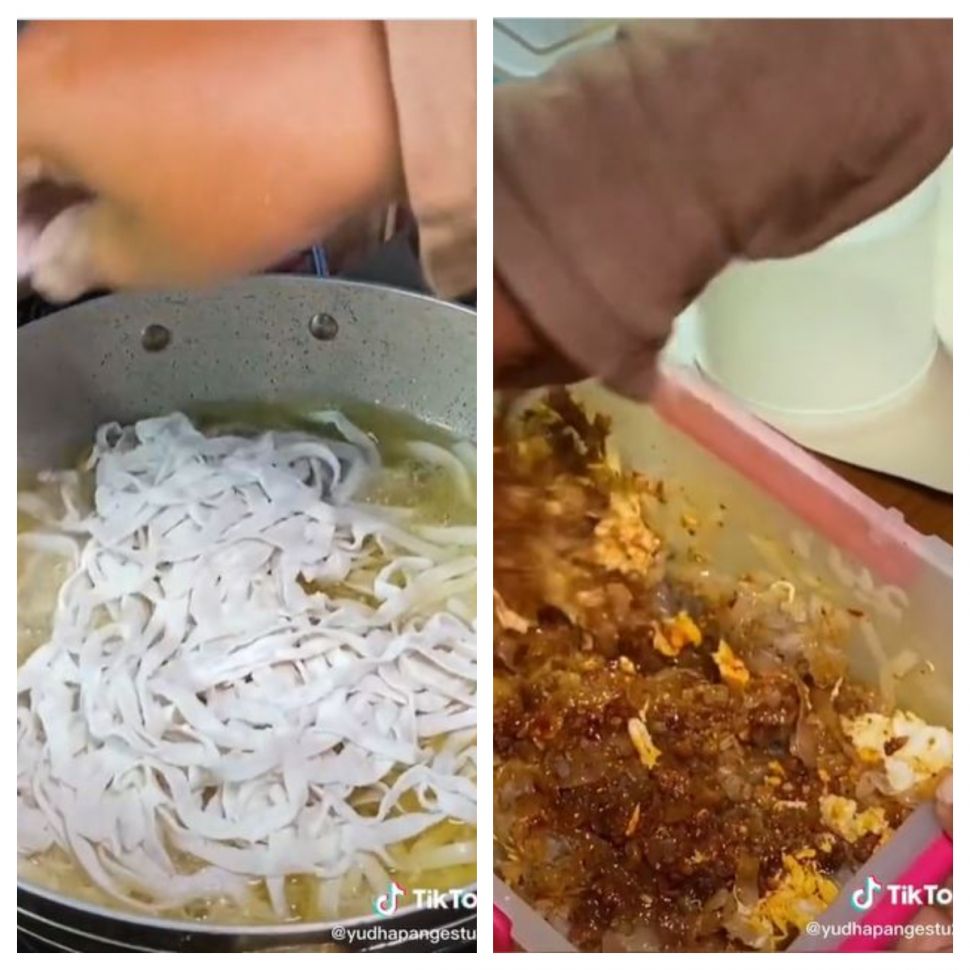 After that, the cirambay is put in a container and doused with chicken stock. Furthermore, the seller also added a lot of chili sauce to make it spicy. It didn't stop there, a few spoonfuls of chili powder were added to the cirambay.
To make it even more delicious, he also added salt and soy sauce. As a complement, there is additional scrambled eggs, then everything is stirred until well blended.
After that, this man immediately ate the cirambay he had just bought. His face immediately turned red and even coughed at the first bite because he was holding back the extraordinary spiciness of the cirambay.
This video has attracted a lot of attention from netizens. Various comments filled this upload.
Also Read:
5 Spicy Criticisms of Amien Rais to Jokowi-Luhut About the President's Term, The Last one was really bad!
"Wow, my mouth is crying look at it. It looks so spicy," comment of a citizen.
Other netizens also commented. "Wow, this can be eaten this way, it's really a lot," said this citizen.
"Cirambay is my favorite snack, but if you eat that much alone, you won't be able to do it," comment of a citizen.
Meanwhile, as of Wednesday (6/4/2022), this video has been watched more than 7 million times on TikTok.
To watch the full video, click here!