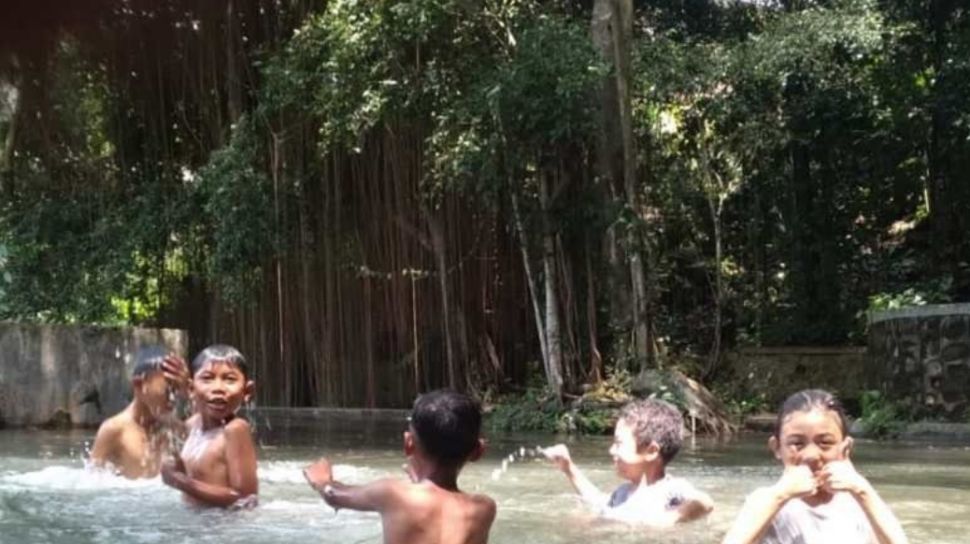 Suara.com – The Padusan tradition is lived by residents of Temanggung Regency, Central Java. This symbolizes the inner and outer cleansing before entering the holy month of Ramadan 1443 Hijri.
The Padusan tradition is carried out in a number of springs as an effort
Based on observations in Temanggung, Saturday, it appears that children in the Bendo neighborhood, Kertosari Village, Temanggung District, held a padusan ritual by bathing in the Rowali Spring, which is a source of water for the local community.
Since morning children have started arriving at Rowali Springs and it becomes more and more crowded in the afternoon and evening.
Also Read:
There is a difference in the determination of 1 Ramadan, members of the Indonesian House of Representatives: Happy fasting worship, let it be a blessing
"The water is very fresh. We always mix in Rowali before fasting. There is no need to jostle, because the swimming pool is crowded and you have to pay," said Wahyu (10), who along with his friends joined the tradition.
He admitted that he prefers to do padusan in Rowali rather than having to go to tourist baths in Temanggung.
Here you can bathe with friends and it's free.
Meanwhile, the number of padusan visitors at Pikatan Waterpark Temanggung decreased in the neighborhood ahead of Ramadhan 1443 Hijriah.
Acting Director of Perumda Bhumi Phala Wisata as the manager of Pikatan Water Park, Bagus Pinuntun said the number of Padusan visitors this year fell drastically compared to the Padusan in the years before the pandemic.
Also Read:
Fasting during the First Trimester of Pregnancy, Is It Possible? This is an Expert Explanation
He said that on Friday (1/4) the number of visitors was only around 1,500 people and today the number of visitors is estimated to be almost the same as the previous day.