Suara.com – Now, the FF 1 April 2022 redeem code is available and ready to be claimed to be exchanged for interesting items.
Thanks to the redeem code, Survivors don't need to spend money directly or diamonds to buy in-game items.
Instead of buying, Survivors can get various attractive prizes for free, ranging from skins, characters, vouchers, bundles, to new weapons.
Here are some redeem codes for FF April 1 2022 that can be claimed by players based on videos uploaded by the YouTube channel Sonix Gaming:
Also Read:
Amry and Gamers Get Closer! Take a peek at 7 BTS Costume Designs on Free Fire
FF11-MB2C-3DTG (1x Soul of Andes & 1x Royal Force Loot Crate)
FF11-PEBH-QGKQ (1x Space View & 1x Astronaut Pack)
FF11-64XN-JZ2V (1x Winterland's Snowboard & 1x Pink Devil Weapon Loot Crate)
FF11-WFNP-P956 (1x Killer Mind & Engineer Weapon Loot Crate)
FF11-9MB3-PFA5 (1x Wasteland Roamer (Head) & 1x Atlantic Warrior (Shoes))
FFML-KTAY-BD14 (300x Universal Fragment + 7x Gold Gun Coin Token)
FFML-KTCM-FS93 (5x Incu Voucher + 15x Gold Gun Coin Token)
FFML-KTBQ-3CUW (1x Acc – Bold Gold Scarf + 8x Gold Gun Coin Token)
Survivors simply follow the steps below to claim the FF redeem code above: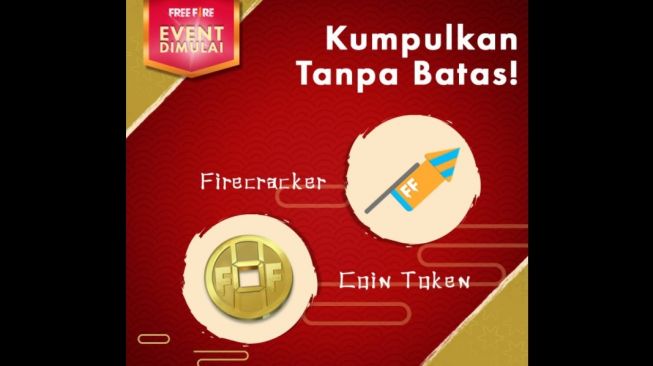 Access the official FF Garena redemption website at https://reward.ff.garena.com/id
Login to your FF Survivors account. There are six options for login, Facebook, VK, Google, Huawei, Apple, and Twitter.
Type one of the FF April 1 2022 redeem codes above in the box provided.
Click the Confirm button.
If successful, Survivors will get rewards that go directly to the Vault section of the game.
The FF redeem code consists of 12 characters which is a combination of capital letters and numbers.
Keep in mind that the FF redeem codes above most likely have a usage time limit.
Generally, the process of giving the FF redeem code on April 1, 2022, takes about 30 minutes to 24 hours. Good luck!
Also Read:
Something New! Redeem Redeem Code Genshin Impact 2.6 March 31, 2022