Newsdelivers.com, Insertlive –
Millendaru or better known as Millen Cyrus expressed his longing to worship in the Holy Land.
Through an upload on Instagram, the man who decided to become a transgender woman shared a photo of herself performing Umrah.
In the photo, Millen, who still appears as a man wearing ihram clothes, is standing in front of the Kaaba.
"Miss umrah 🙏," wrote Millen.
Ashanty's nephew also hopes to return to worship in the Holy Land and bring his family.
"Bismillah, hopefully this year, God willing, I hope you can take your mom and family for umrah! Amen yarabb🥺🙏," he asked.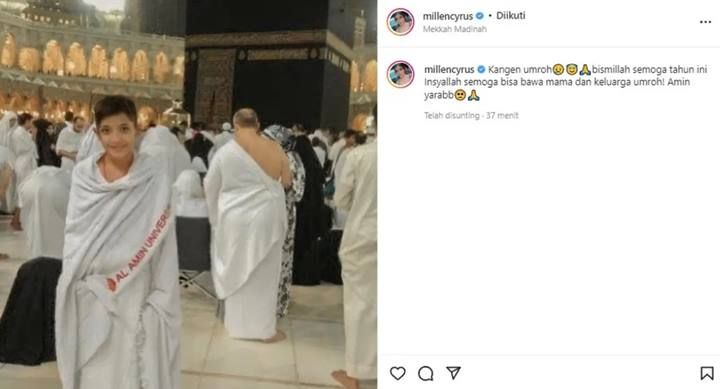 millendar / Photo: doc. Instagram
The post was also widely commented on by netizens. They praised Millen's innocent appearance before deciding to become transgender.
However, there are also those who admit that they are confused about the clothes that Millen will wear when performing Umrah.
"How about umrah, klo now,"asked one of the netizens.
"What kind of abaya do you want to wear for Umrah? Ihrom len?asked the other.
"Sorry to ask, do you wear hijab for umrah? Or wear Ihram clothes?? Imagine if you are in Ihram 😍😍,' said another.
(arm/syf)