Suara.com – Sharp Indonesia launched the latest line-up of its air purification product line, namely the Mobile Ion Generator IG-NM1, Tuesday (29/3/2022).
The launch of this new line-up coincides with the achievement of sales of 100 million units of products that have Plasmacluster technology worldwide.
Since its introduction in 2000 ago, Sharp's air purification technology, which has Plasmacluster Ion technology, has been used in various products and industries around the world.
Plasmacluster technology is not only embedded in air purifier products, but also in other products such as air conditioners, refrigerators, washing machines, and vacuum cleaners.
Also Read:
Sharp Builds Air Conditioning Factory in Indonesia
In addition, this technology is used globally in an increasing number of interior spaces, including in vehicles, railroad passenger cars, and elevators.
Commenting on this achievement, Andry Adi Utomo as National Sales Senior General Manager of Sharp Electronics Indonesia said, this is a historic moment for Sharp.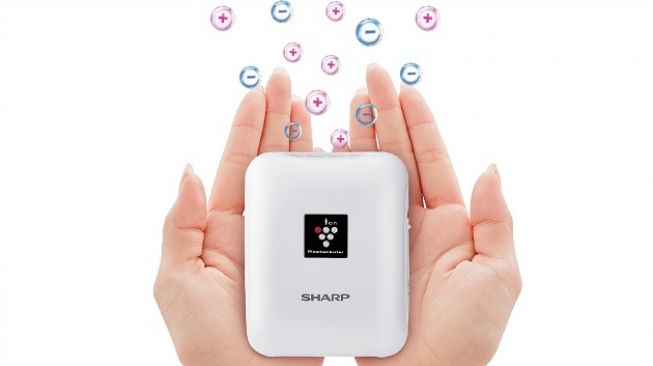 "We introduced the Mobile Ion Generator, a mini air purifier that can be taken anywhere," he said during the webinar.
According to him, this product is an alternative solution to minimize the risk of being infected with viruses and bacteria outdoors.
Small size 9.7 cm X 7.7 cm (about a handful of palms) with a thickness of less than 3 cm.
Also Read:
Daikin Claims Streamer Technology Can Kill Corona Virus
The Mobile Ion Generator IG-NM1 features High-Density 25000 which is capable of producing 100,000 ions/cm3 as far as 80 cm or the average length of an office desk and 25,000 ion/cm3 if the distance is more than 80 cm.